February 21, 2020
For over 30 years, the family company «Eurotherm» has been producing energy efficient, reliable systems for space heating and cooling. Eurotherm has a wide range of advanced systems and technologies that use all surfaces indoors for comfortable heating and cooling: floors, walls and even ceilings. Now the Ukrainian buyer can evaluate the reliability and quality of Italian systems.
«Sahara» offers a wide range of «eurotherm» products. In particular:
Floor heating system
For private homes, apartments and industrial properties. Systems resistant to all loads and has a wide range. The underfloor heating / cooling system is equipped on the basis of a preformed polystyrene sheet protected from above by waterproof lining of the PS. The thermoforming process of a 0.8 mm or 0.6 mm thick polymer shell on a pre-formed EPS panel makes the Euroflex TF plate extremely resistant to the deformation that can occur on a system construction site. The system is available in 4 different thicknesses to choose from based on the mounting condition. Depending on the need can be used a pipe ø15 ÷ 18. Insulation boards are equipped with connecting locks to prevent the formation of thermal bridges.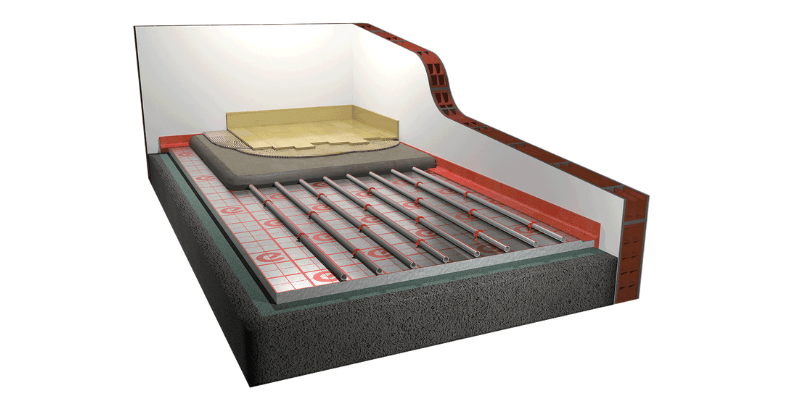 High-performance wall heating and cooling systems.
These systems are great for your facility. Ideal wall-mounted radiation system that can be used both in new buildings and during reconstruction. The system assumes that, during installation, individual panels can be connected by means of special fittings to the main pipe. A wide range of panels allows you to cover the largest available wall area, taking into account the geometry and any obstacles. To reduce the heat transfer of a system through a wall (which can be internal or external), you can choose the best combination of insulation materials and thicknesses available from the market (EPS, XPS or fiberglass). The «Leonardo wall system» is ideal for rooms with special thermal needs, such as bathrooms or stairwells.

Underfloor heating and cooling systems
The system consists of a modular panel of plasterboard, which is pre-installed tube MidiX Plus, which connects to another modular panel of plasterboard and graphite. Flexible designed system has two independent piping systems. This allows you to easily divide the panel into two equal parts that have their own piping system. The system has maximum sealing of pipelines. And you can be sure that the system will not «leak»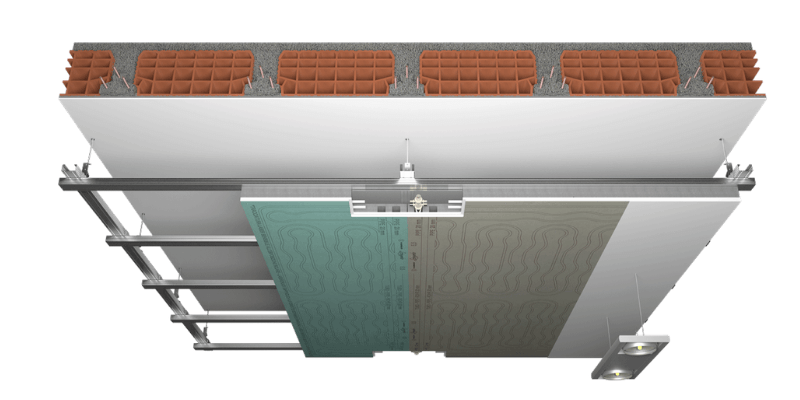 Сeiling systems SAPP® and EASY-KLIMA®
These are versatile metal ceiling radiance heating and cooling systems that can be adapted to any architectural context and application, such as offices, meeting rooms, auditoriums, clinics and restaurants. SAPP is composed of metal grates that are easily adaptable to the conformation of the premises, even in the case of curved and / or sloping office walls and ceilings. The beam system, located inside the metal grates, activates the entire surface and provides perfect comfort at all seasons. Various design elements such as lamps, fixtures (built-in and pendant), ventilation outlets, and more can also be installed inside the ceiling. Also on the ceiling are easily mounted security features: fire sensors, office security system sensors.

Pipes, fittings and plastic manifolds
For wall heating and cooling. Thanks to «Screw & Lock's» innovative system, the distributor is easy to assemble and resize directly on site during installation. Due to its design features Ideal for heating and cooling.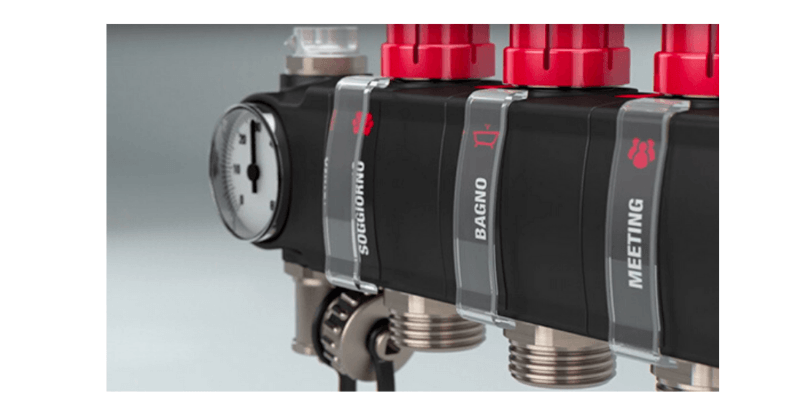 Automatic heating and cooling control systems
With a simple controller interface and a single touch screen, the unit controls heating and cooling, creating a comfortable environment for your house. The system is available in two versions: multi-zone (SmartComfort 365) and single-zone (SmartOne 365). With «SmartComfor»t technology, the system is constantly self-learning and adapting to user conditions and preferences, taking into account external conditions, by real-time recalibration and weather forecast analysis.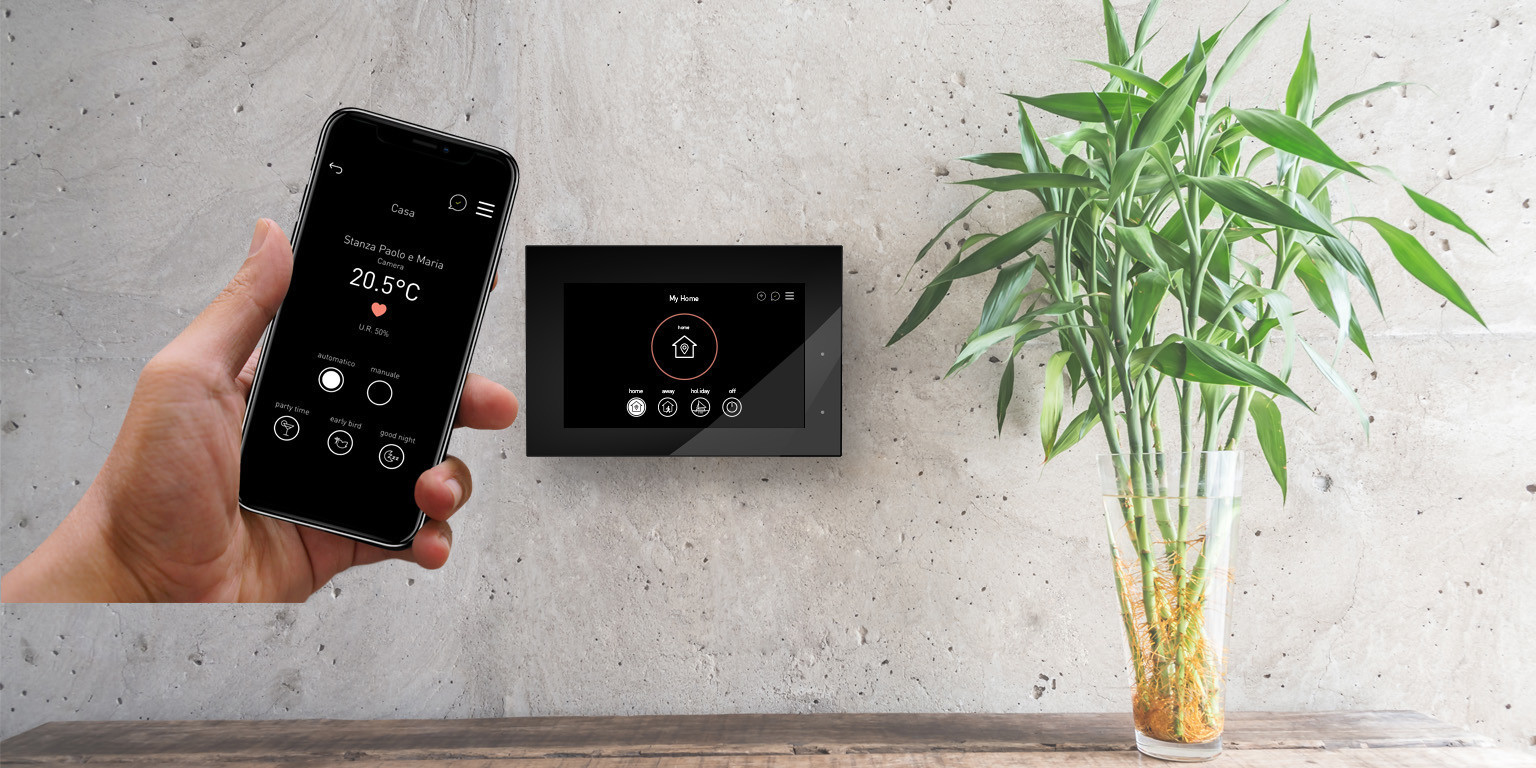 Air treatment systems with heat recovery
Systems with active recovery and dehumidification consist of a classic heat exchanger-counter-heat exchanger and an «air / air» heat pump. The system is capable of carrying out summer dehumidification (by means of a special refrigeration cycle), heat recovery with very high efficiency (passive recuperator with cross flows + inverter heat pump) and cooling. It can also operate in recirculation mode. The unit is equipped with a filter system and high-efficiency DC fans.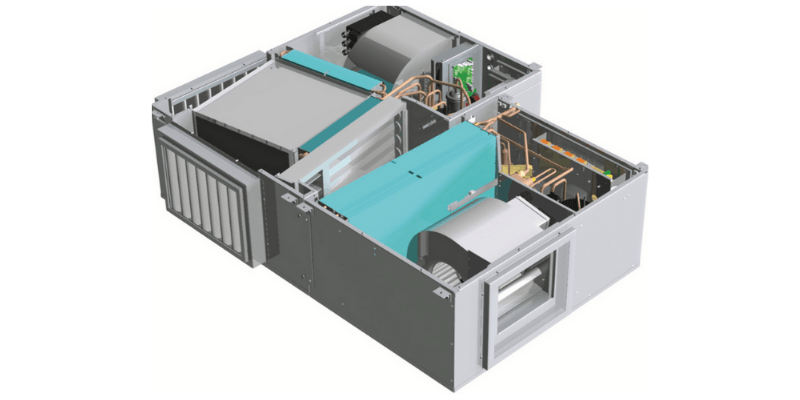 More about the «eurotherm» company assortment
Or you can visiting one of our offices
Or send a request to: info@sahara.com.ua