Ceiling systems SAPP and EasyKlima
Ceiling systems SAPP and EasyKlima
Information
Gallery
Download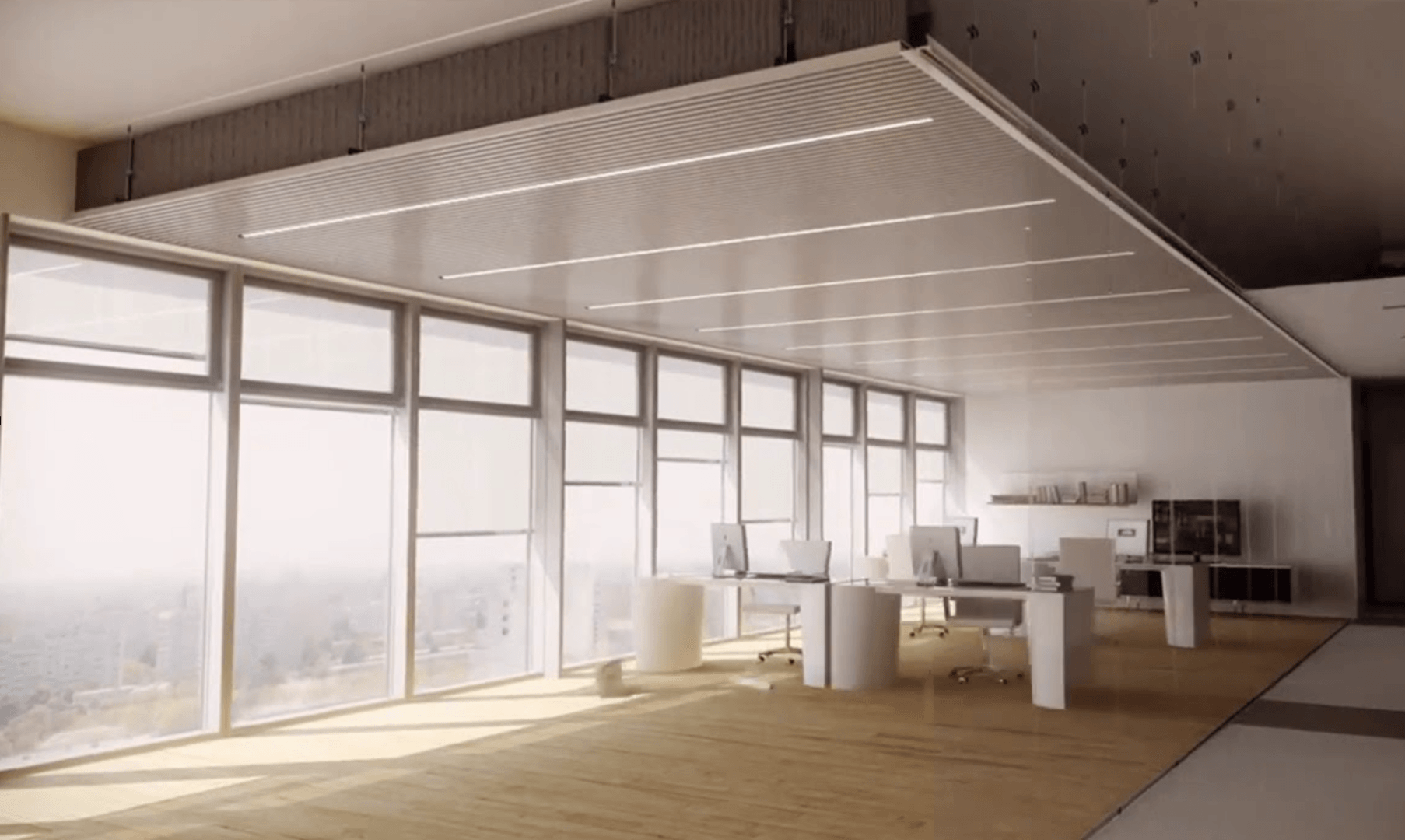 SAPP® and EASY-KLIMA® are versatile metal radiant heating and cooling systems that can be adapted to any architectural context and application, such as offices, meeting rooms, auditoriums, clinics and restaurants. The metal ceiling consists of a special metal profile, equipped with a number of special clamps that securely hold the pipes of the heating and cooling system.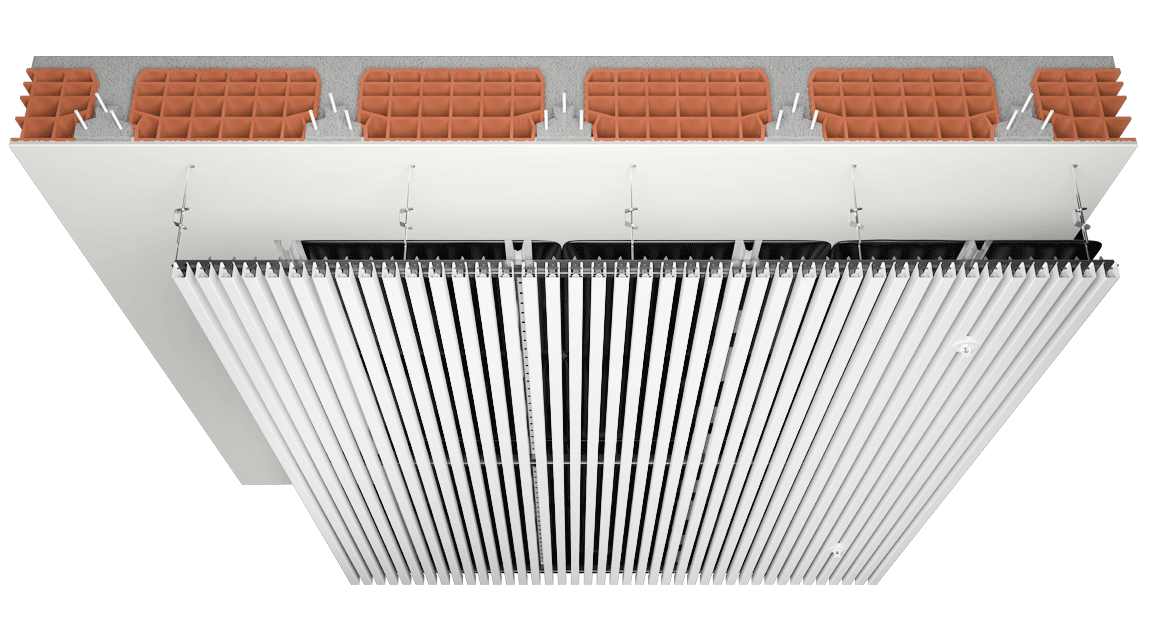 Radiant ceilings are static surfaces that do not contain motors or filters and therefore do not require maintenance. SAPP® and EASY-KLIMA® systems provide high thermal comfort throughout the year. SAPP® and EASY-KLIMA® metal ceilings have excellent sound-absorbing properties, minimizing the reflection and propagation of sound, which makes the acoustics of the room comfortable. More than 1 million square meters of SAPP® and EASY-KLIMA® systems have already been installed in Europe.

The ceiling consists of steel panels (slats) and pipes Midix Plus 14x1.25 mm. Metal rails and pipes are attached to the frame with a quick-release system.