Leonardo ceiling panels
Leonardo ceiling panels
Information
Gallery
Download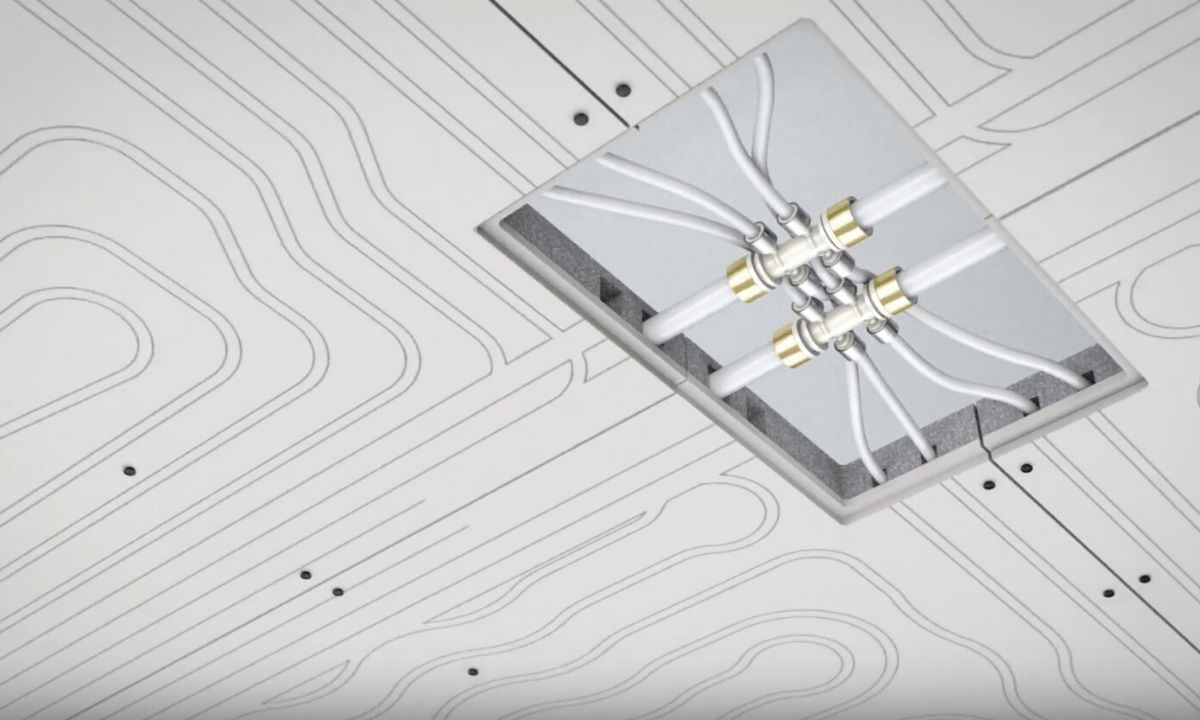 Leonardo is an innovative ceiling air conditioning system, fully developed and manufactured by Eurotherm, which is ideal for both heating and cooling. Thanks to the special configuration, the ceiling panels can achieve maximum performance, guaranteeing the highest comfort.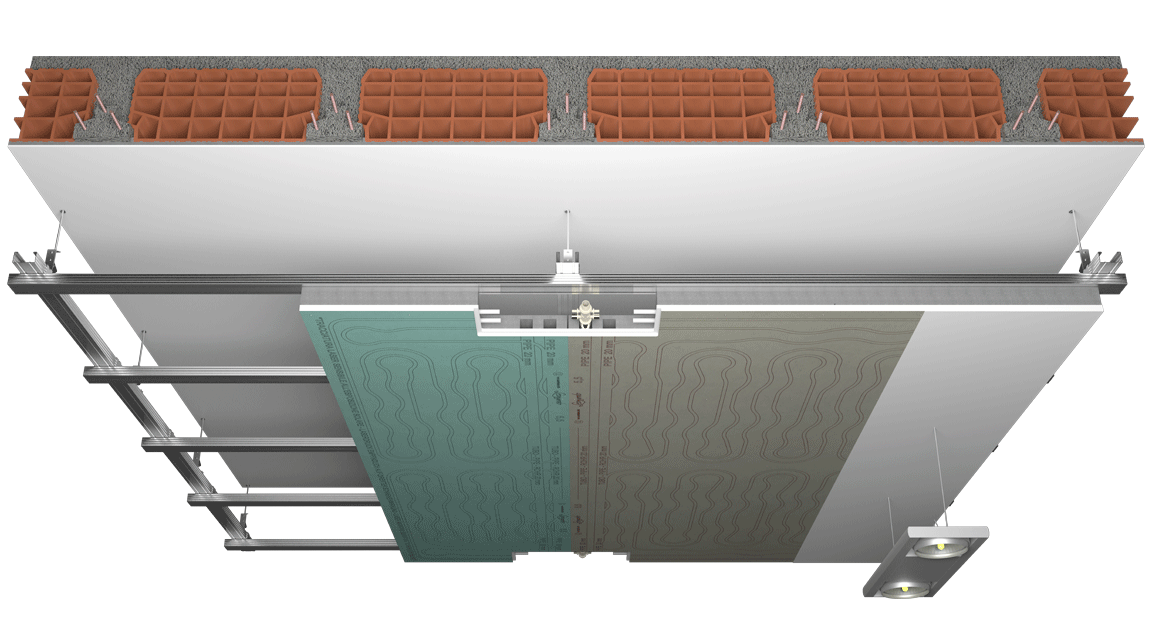 The system consists of a gypsum board panel, 15 mm thick, combined with 35 mm expanded polystyrene sintered with graphite. The gypsum cardboard panel is completed with a 5-layer polyethylene pipe with the EVOH oxygen barrier. Integrated pipes with a larger diameter (10x1.3 mm) compared to other ceiling systems and the wavy method of their laying allow to increase heat transfer, reduce inertia and ensure maximum productivity.

The ceiling heating system transfers heat due to radiation. Unlike a radiator, which heats the ambient air, directing it upwards and creating convective movement, the ceiling system creates a uniform comfort zone without causing air movement. УCooling systems based on air conditioners or fan coils create air movement, which leads to thermal stratification and discomfort if the devices are not placed correctly. The system of ceiling panels evenly cools all surfaces of the room, removing heat energy and creating proper heat transfer for people living in this environment.
Advantages:
High heating performance
High cooling performance
Fast thermal activation
Suitable for living space
Suitable for offices
No airflow, noise and high thermal comfort
Energy saving + 25% generator efficiency: winter 28-30 ° C/ summer 16/18 ° C (operating temperatures)
Easy installation and safe operation
Lifetime Warranty
The range of Leonardo ceiling panels