Orbit wing
Orbit wing
Information
Gallery
Download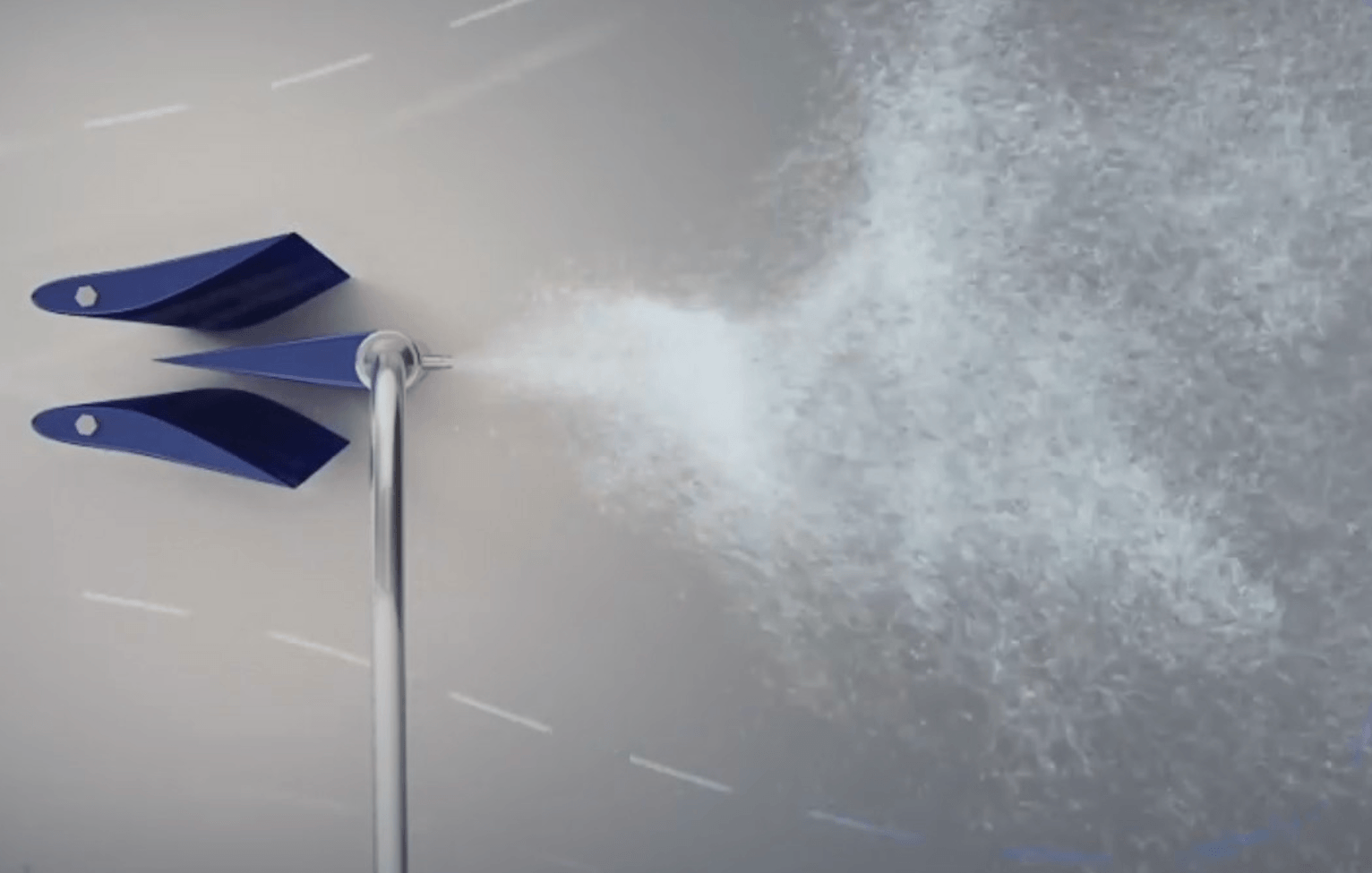 Ducted humidifier Orbit Wing
MICRO DROP spray technology
Extremely low power consumption
The ORBIT WING system integrates seamlessly into any ventilation or air conditioning system. With the help of MICRO DROP HIGH PERFORMANCE nozzles the air is humidified directly in the ventilation duct. The patented ORBIT WING slats integrated into the system provide a given vortex motion inside the channel, move in a circle and travel a greater distance at a limited length. This provides an extremely short spray distance.
To obtain 1 kg of moisture, respectively, consumes only 2.5 - 3 watts of energy. The efficiency is approximately 98%. The system works almost without condensation.
Automatic control system based on PLC. Adjustment in zones occurs independently, from 15% to 100% of the maximum productivity of the humidifier. Freely programmable. Color touch screen with OPC interface.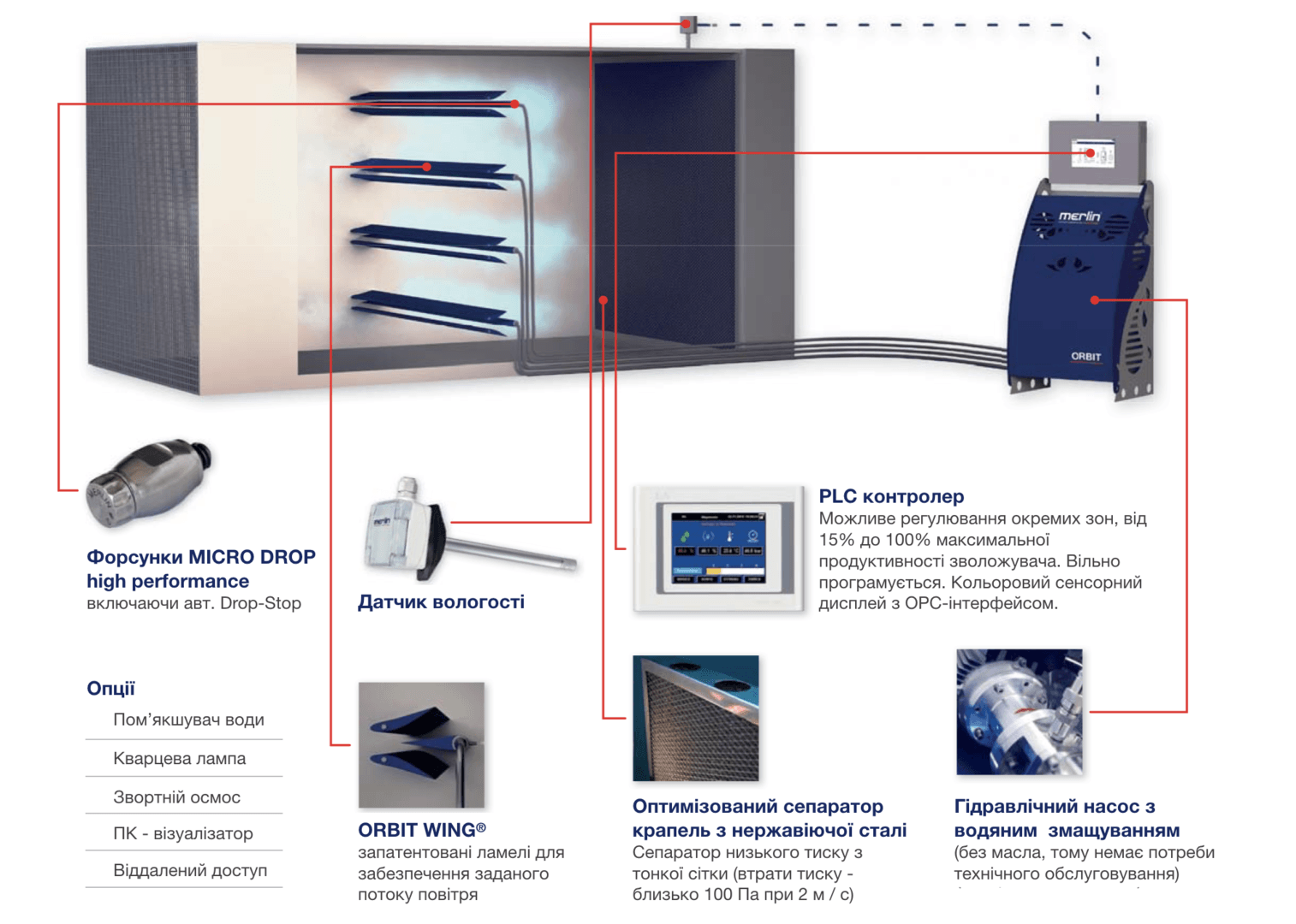 Advantages:
Low power consumption 2.5 W / kg
Minimal pressure loss due to optimized separator (100 Pa at 2m/s)
Patented combination of degree and pressure control
Modular design for easy installation
Can be installed in any duct ventilation system
High degree of operational safety
Fine water filtration, thermal protection and drywall protection
Extremely low maintenance costs
Short spray range (-50%)
Great alternative to steam humidification, which reduces energy consumption by 90%