Sectional garage doors
Sectional garage doors
Information
Gallery
Download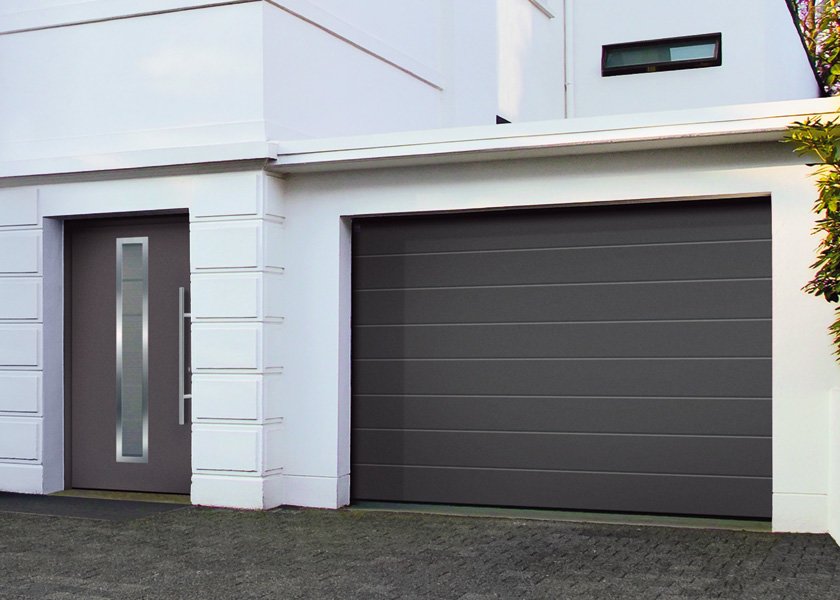 Elegant automatic sectional doors open vertically upwards and move under the garage ceiling. So you get more space in the garage and in front of it, and in addition, access to the garage remains completely free.
Sectional doors are always suitable, regardless of the shape of the garage opening: rectangular or inclined, with a segmental or semicircular arch. That is why they are ideal for garage renovation.
Hörmann sectional doors are equipped with a hermetic seal around the perimeter and are therefore a reliable protection against the weather.Sturdy seals between the individual sections of the double-skinned garage door provide additional thermal insulation. The lower seal smoothes minor unevenness of the floor.
Garage gate Hörmann consist of sections of equal height with uniform separation of corrugations and cassettes, it gives them a harmonious look. The wide range of colors and decors of Hörmann garage door surfaces is suitable for any design decision.
Order a consultation on the installation of the gate
You can fill out the form below using the gate measurement scheme