LG-450
LG-450
Information
Gallery
Download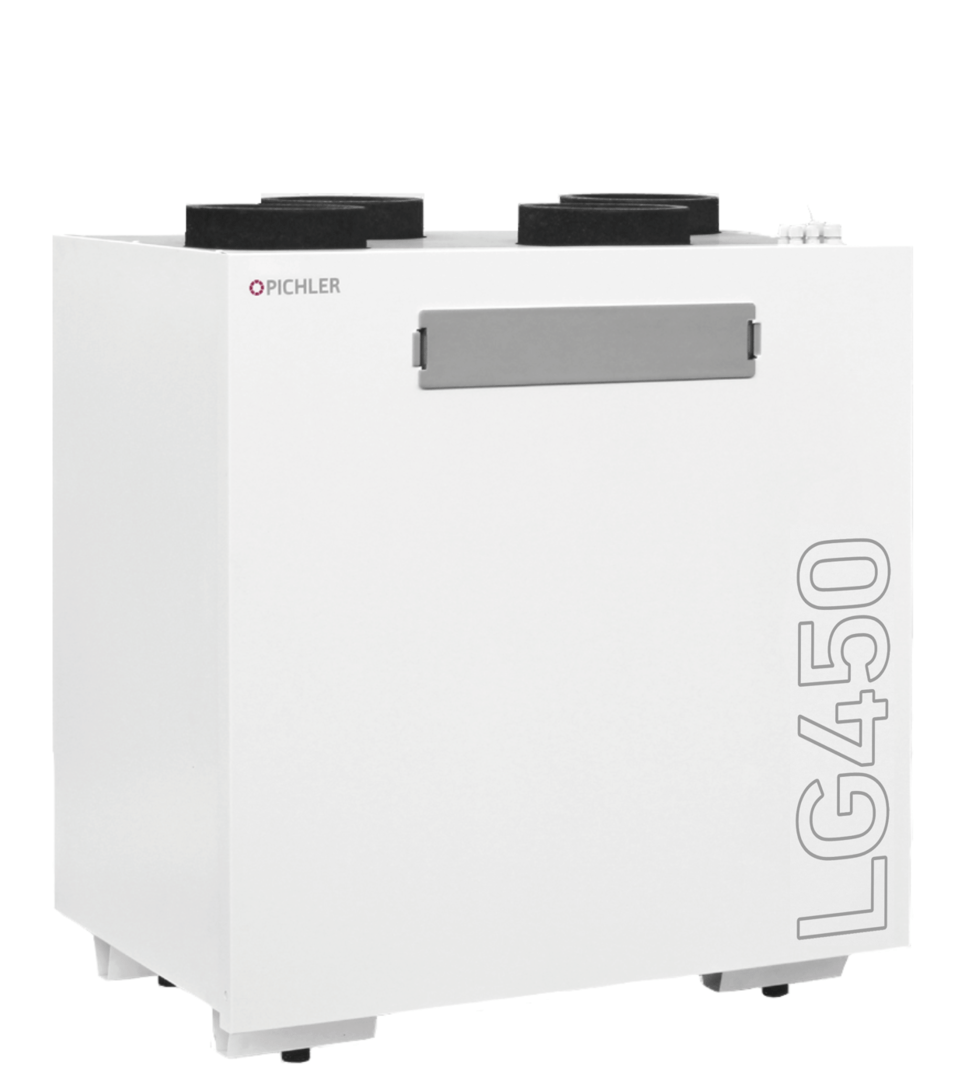 Recuperative ventilation unit
Productivity up to 450 m3 / h
Efficiency - up to 95%
Wall or floor mounting
Сharacteristic
The compact installation of the LG 450 VENTECH ventilation system, which is certified according to the requirements of passive construction, consists of a heat-insulated housing made of crosslinked polypropylene, which prevents heat transfer to the environment, RAL 9010 external powder coating and a highly efficient heat recovery system. polystyrene) with an efficiency of up to 95%.
Operation of the ventilation machines is incredibly simple and intuitive, control is carried out by means of the touch display, there is a possibility of connection to the Internet (connection to a local area network) through the Pichler application.
Additional expansion options, such as a CO2 sensor and a humidity sensor, allow forced ventilation of the premises. Installation can be performed both on the wall and on the floor.
Compact air ventilation unit LG 450 VENTECH are used for mechanical supply and exhaust ventilation of large residential buildings, offices and other buildings.
The system is usually used in residential construction for buildings with an area of ​​100 m2 to 350 m2, which are designed in accordance with the requirements of passive houses or low-energy buildings, which must be equipped with supply and exhaust ventilation to ensure sanitary requirements up to 450 m3 / h ( LG350).
LG 450 model range:
LG 450 without built-in electric preheater;
LG 450 with built-in electric preheater;
LG 450 with enthalpy recuperator.