LG-150
LG-150
Information
Gallery
Download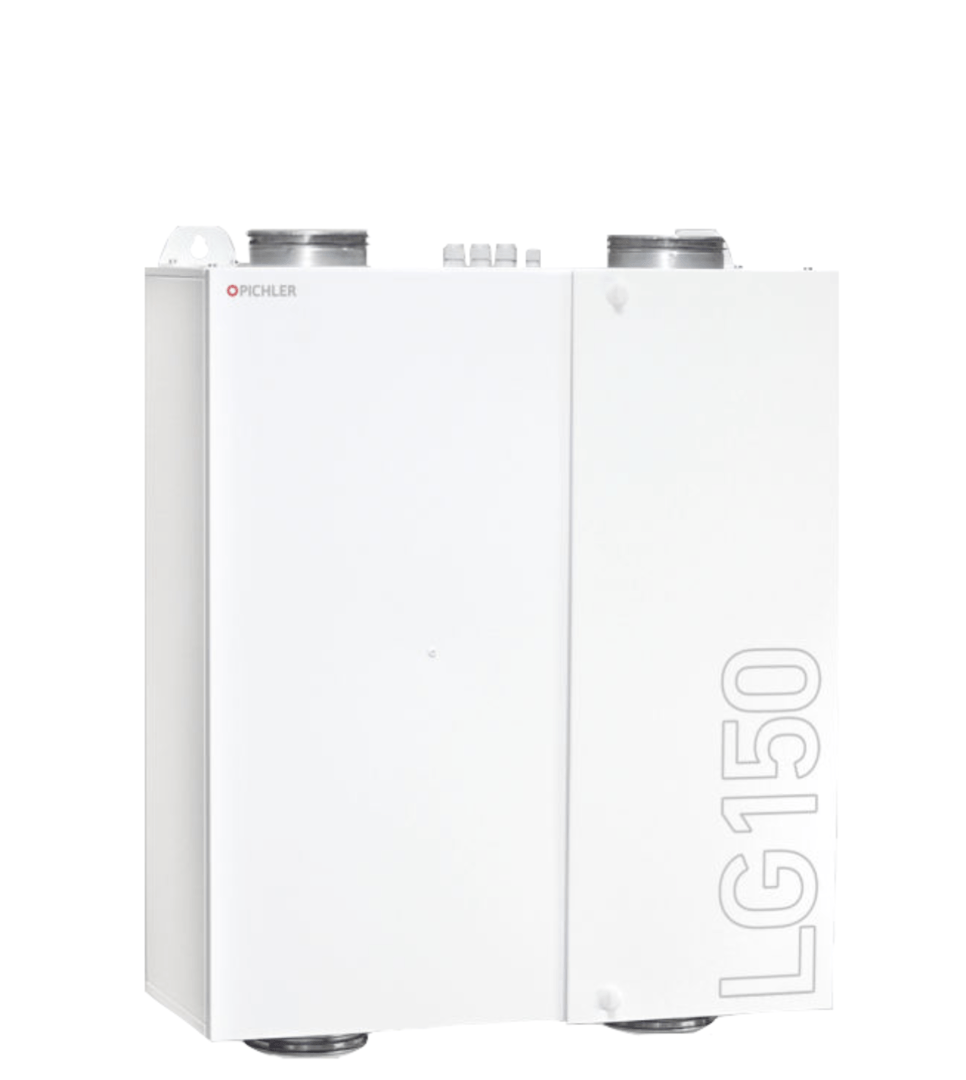 Recuperative ventilation unit
Productivity up to 150 m3 / h
Efficiency - up to 95%
Ceiling or wall mounting
Сharacteristics:
The LG 150 ventilation unit is suitable for houses designed in accordance with the requirements of passive houses or low-energy houses, which must be equipped with a supply and exhaust ventilation system to ensure sanitary and hygienic requirements with a capacity of up to 150 m3 / h (LG 150 A) or up to 200 m3 / year (LG 150 B high-performance installation). The compact installation of the LG 150 VENTECH ventilation system consists of a heat-insulated housing made of cross-linked polypropylene, which prevents heat loss; external powder coating RAL 9010 and highly efficient heat recovery system with plate recuperator made of secondary raw materials (polystyrene) with an efficiency of up to 95%.
The unit is equipped with a summer bypass line with automatic bypass valve, energy-saving radial fans with constant volume control technology, quality class F7 filters for supply air and G4 for exhaust air, as well as an inspection hatch for air filter maintenance.
The installation is completed with the integrated electronic control system with the Mini or Touch remote control (option). The controller allows you to select the mode of operation of the ventilation system, for example, the mode with low energy consumption or high-performance mode with the maximum supply of fresh air. The controller allows you to connect to a central home management system using the ModBus protocol.
LG 150 model range:
with left-hand or right-hand connection, depending on the location of the supply air pipe;
LG 150 A without built-in electric preheater;
LG 150 A with built-in electric preheater;
LG 150 A with enthalpy recuperator;
LG 150 V without built-in electric preheater;
LG 150 V with built-in electric preheater;
LG 150 V with enthalpy recuperator.