DS 6500 D
DS 6500 D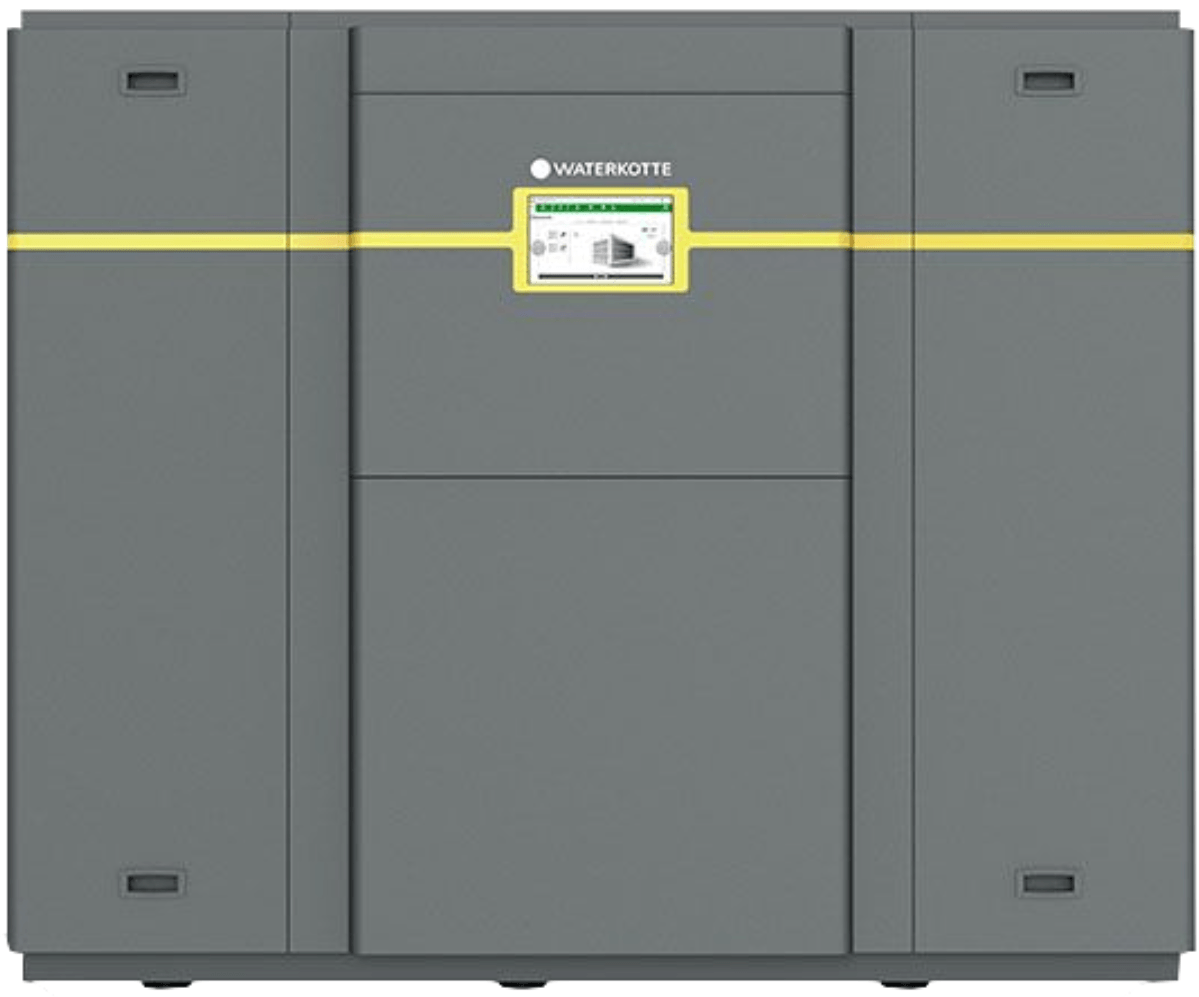 Geothermal heat pump
Tandem 2 Spiral Compressors
Power range: 299 - 462 kW
Powerful and effective at the same time
The DS 6500 D 462kW heat pump range is used for heating private homes and commercial properties. High performance heat pump modules can work with soil probes and manifolds or with a water well system through an intermediate heat exchanger.
First-class equipment
Standard features include, among other things, innovative EasyCon software. A comfortable control system can additionally use WebInterface for remote control via a smartphone or professional service software.
Productivity
The DS 6500 D is equipped with two tight spiral compressors. The heat pump can modulate from 50% to 100% of rated output.
Hot water preparation
Connecting to the heat pump of the EcoPack hot water preparation station or the EcoStock capacitive water heater will allow you to create a complete heat supply system. 200 to 1000 liters or 5000 liters boilers for special projects are available.
Сharacteristic
Power adjustment 50/100%
10.4 inch color touch screen
EasyCon Intuitive Software
COP counter and display of all operational data
Cooking hot water using an external heater
Ozone layer safe refrigerant R410A, chlorine free
Output for controlling the speed of circulation pumps
Convenient service
Great design
All back panel connections
Dimensions: (W x H x D) 2100 x 1927 x 930 mm