DS 5050 T
DS 5050 T
Information
Gallery
Download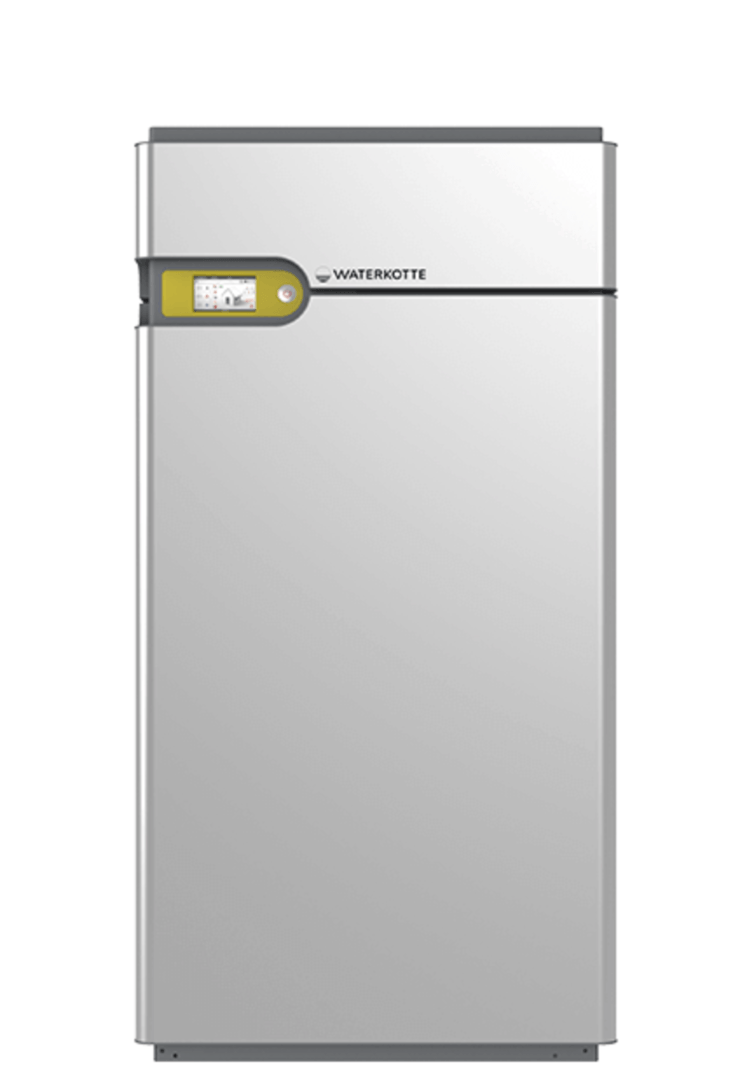 Geothermal heat pump
Tandem with 2 Spiral Compressors
Power range: 20-56 kW
Powerful and effective
The EcoTouch 5050T is a compact heating system with an optional hot water feature. The power range of 20 - 56 kW is ideal for use in multi-family homes and small commercial properties.
High adaptability
Two spiral compressors allow individual power adjustments as needed. The tandem design allows the installation to operate at 50% of the rated power.
Cascade management
Up to 8 heat pumps can be connected with the integrated controller. Without additional equipment, the master heat pump controls the use of other devices based on heat demand.
Easy to use
The heat pump is equipped with a high-quality touch screen, web interface and EasyCon software. You can use the EasyCon Mobile App to control the installation remotely.
Сharacteristic
Power adjustment 50/100%
4.3 inch color touch screen
Built-in web interface for remote monitoring
EasyCon Intuitive Software
COP counter and display of all operational data
Ozone layer safe refrigerant R410A
Output for controlling the speed of circulation pumps
Dimensions: (W x H x D) 750 x 1 470 x 611 mm