Casa duo
Casa duo
Information
Gallery
Download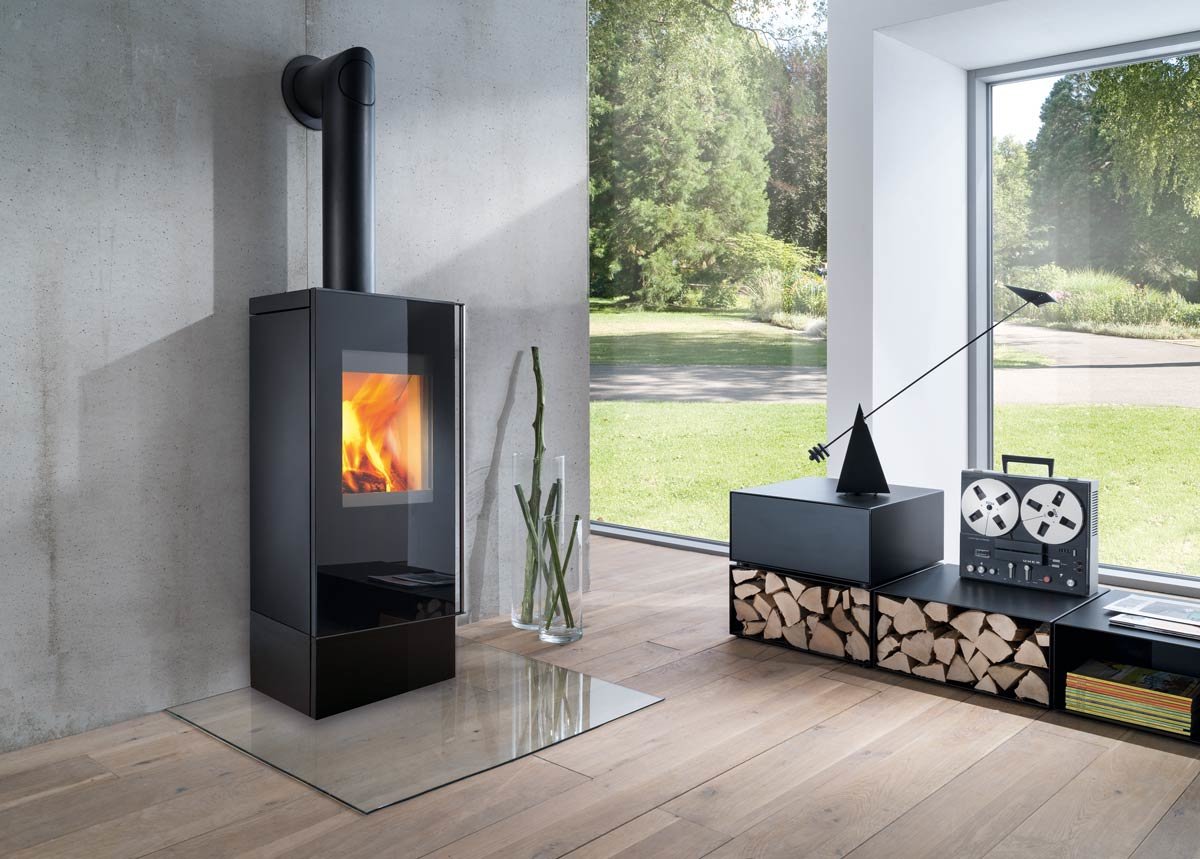 Rated power 6 kW
Acceptable fuel: wood and lignite
wodtke Air Control - automatic temperature control of combustion air
AWS - Air Purification System
Required thrust 12 Pa
High quality construction with double walls of steel and cast iron
Vertical chimney D - 150mm
Patented design
wodtke Air Control - automatic thermoregulation of air for combustion
The wodtke Air Control system regulates the air supply to the combustion chamber to ensure an optimal combustion process. No need to use dampers or throttles. This greatly simplifies the use of the fireplace and prevents it from working incorrectly.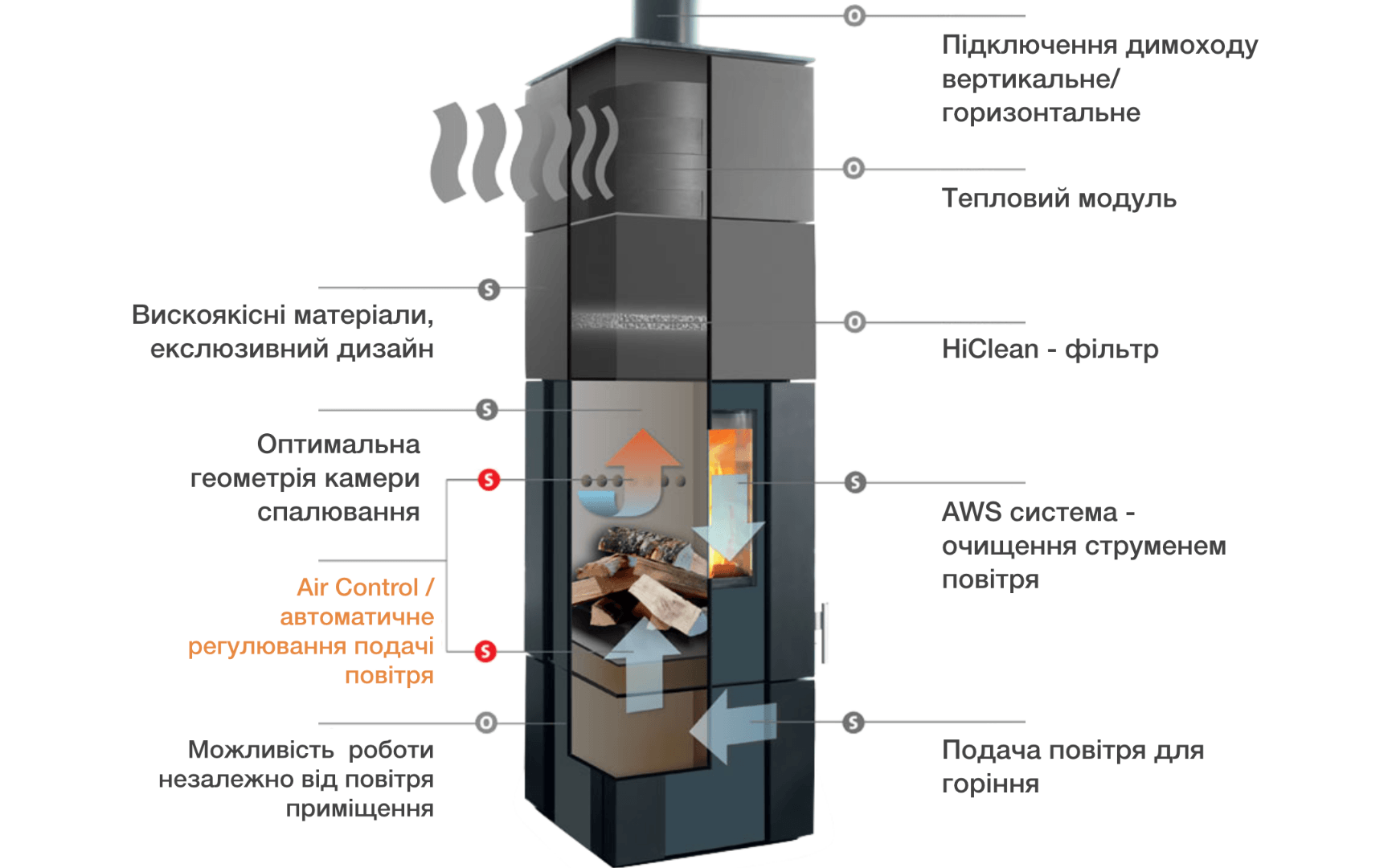 Thermal control Air Control consists of an air valve that connects to the temperature sensor through a capillary tube that provides hydraulic closing or opening of the valve. Thanks to Air Control, combustion air is supplied to the combustion chamber in the right place in the right amount. During the lighting of the fireplace, when the device is still cold, the fire requires a lot of primary air, which must be brought into the combustion zone through the lower grille. As the temperature increases, the oil expands in the temperature sensor and gradually closes the air damper, blocking the air duct of the primary air supply. After that, the air is supplied to the combustion zone in two ways: as secondary air in the middle zone of the combustion chamber and as an «air curtain» for blowingviewing glass. This AWS technology allows you to effectively prevent contamination of the glass in the fireplace.
In case of using ambient air for combustion of the fireplace and operation in the house with recuperation, it is necessary to provide use of the differential pressure regulator wodtke DS01 which will guarantee safe operation of system in emergency situations (for example, return draft). DS 01L Wodtke controls the pressure difference in the combustion chamber or chimney during the operation of the fireplace in relation to the pressure in the room where the fireplace is installed. If the pressure difference drops below the minimum set value, the ventilation system is switched off. Monitoring of pressure drop occurs in case of increase in temperature of flue gases of a fireplace (the temperature sensor is included).