Regumaq X-45
Regumaq X-45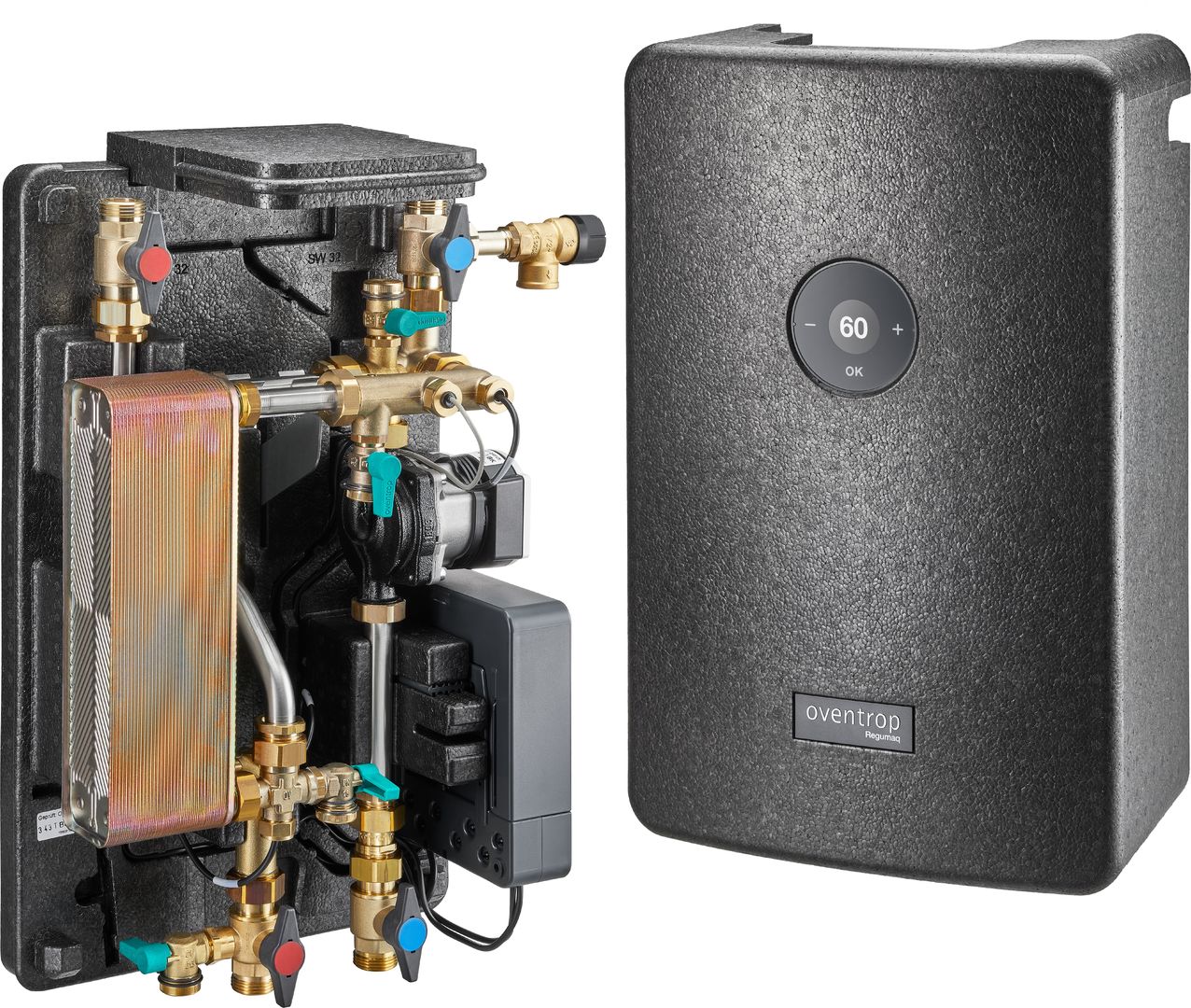 With pump Wilo PARA 15-130, 8-75, LIN-9.
Heat exchanger: 70 plates.
Production capacity: 1 - 50 л/хв.
Max. working pressure: 10 bar.
Max. operating temperature: 95 ° C.
Water circuit heating station with touch screen with intuitive interface for setting up various functions, such as circulation, return line storage or heating on request.
The control panel with protective glass is built into the upper part of the case and is connected to the controller unit by magnetic contacts without a plug.
The station is used for cottages and apartment buildings. The valve of the heat exchange system has a flat seal, mounted on a bearing panel and checked for tightness. The controller is already connected to the station. to implement additional functions there are such free inputs and outputs.
output:
4 semiconductor relays,
1 potential-free switching contact (switches up to 230 V), 2 PWM outputs for speed control of energy efficient pumps. Both PWM outputs can be switched by 0-10 V.
output:
5 inputs for sensors (PT 1000, switch).
Interfaces: SD card storage slot, S-Bus (for connecting the data logger «CS-BS»).
The included SD card contains preloaded, frequently used examples of systems for quick and easy programming, such as Circulation or reverse line accumulation.
Range of regulation of temperature of drinking water: 20 - 60 ° C.
Connection: G 1 HP flat seal on the supply circuit side and the buffer tank circuit.
Drinking water circuit: with flow sensor, 10 bar safety valve, 2 x PT 1000 temperature sensor, 2 KFE taps and ball valves.
Buffer tank circuit: 2 KFE taps, ball valves, circulation pump and valve, 1 x PT 1000 temperature sensor.
Dimensions W x H x D (External insulation size): 400 mm x 625 mm x 240 mm.