Fränkische
Fränkische
Information
Gallery
Download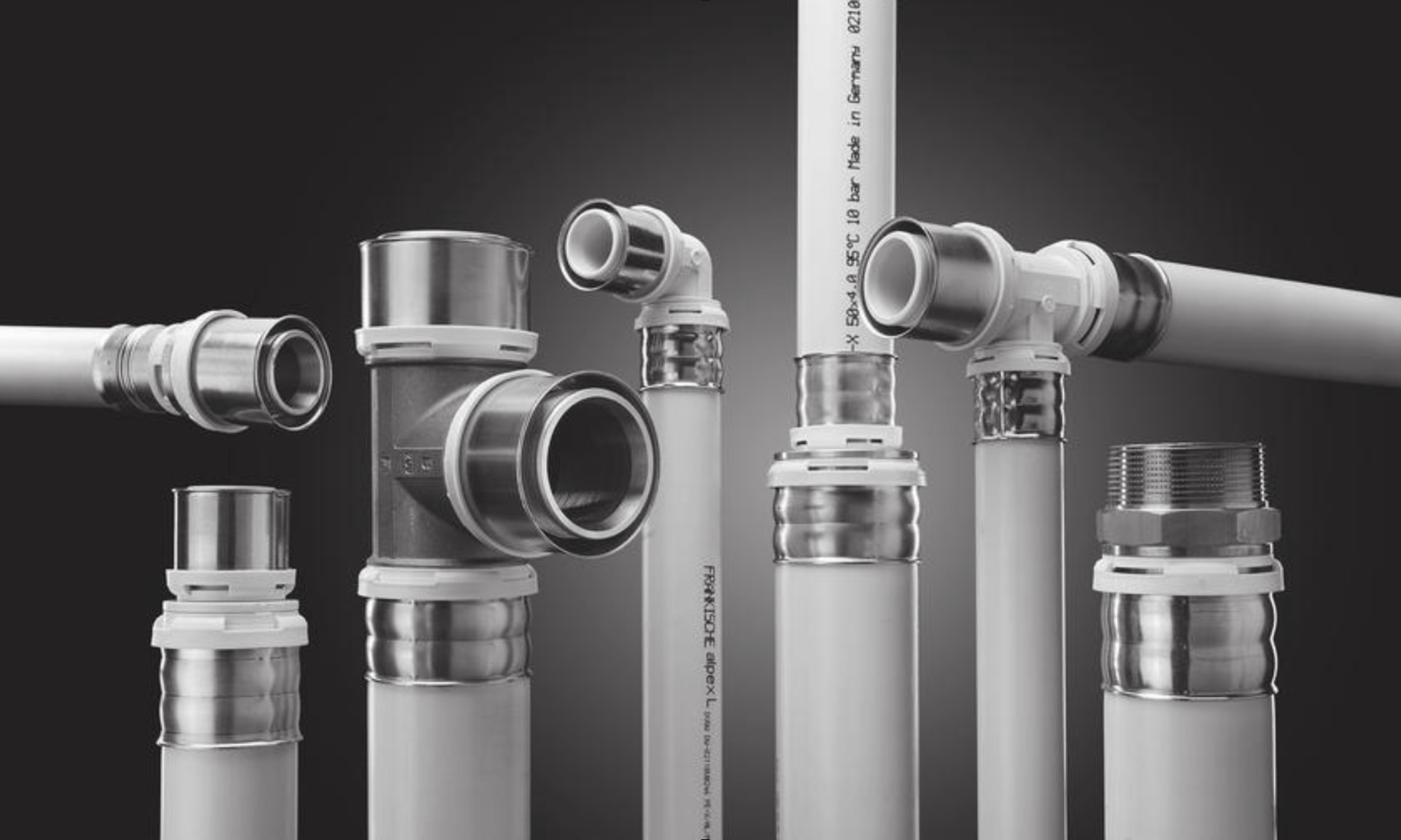 If you want high-quality and reliable heating and water supply systems, you can rely entirely on FRÄNKISCHE piping solutions. The individual components of the FRÄNKISCHE piping system are perfectly matched to the smallest detail and guarantee the highest level of safety.
FF-THERM MULTI DIFUSTOP pipe made of cross-linked polyethylene PE-Xa / RAM is the main unit of any underfloor heating system, both residential and office premises, shops and hotels. Reliability in operation throughout the service life is confirmed by numerous international certificates.
Alpex-duo® metal-plastic pipes
The high-quality metal-plastic pipe of the alpex-duo® system is designed for heating and drinking water supply systems. Made of cross-linked polyethylene PEX on the inside and outside and an aluminum inner layer welded "butt" with a tungsten electrode in an inert gas. These three layers are interconnected by a special adhesive into a single combined structure that meets the necessary technical requirements and has excellent consumer properties.
Alpex-duo® pipes of all diameters are bent with a special tool, which reduces the number of fittings and reduces costs. In addition, pipes with a diameter of 16 and 20 mm are bent by hand.
Advantages
No noise
low coefficient of friction
compliance with the most stringent toxicological and hygienic requirements
no scale on the walls
corrosion resistance
chemical resistance
light weight
Minimum linear extension
Service life up to 50 years
Alpex F50 PROFI fittings
Have a special design. Advanced fittings today have the largest inner diameter among all comparable radial press fittings for multilayer plastic pipes. Due to its compatibility with large diameter pipes, the alpex F50 PROFI complex system meets all consumption requirements and current technical regulations.
Alpex-plus
Innovative fitting from FRÄNKISCHE with diameters of 16, 20 and 26 mm, impresses with a well-thought-out design and has significant advantages. Absolute reliability due to the use of high quality materials and the presence of a visual signal ring. Quick installation thanks to innovative connection technology, convenient shape and, in addition, unlimited compatibility with the proven alpex F50 PROFI system. In addition to the DVGW (German Gas and Water Union) certificate, which is another proof of the high quality of push-fittings, the entire range of alpex-plus products has a 10-year warranty.