LG-500
LG-500
Information
Gallery
Download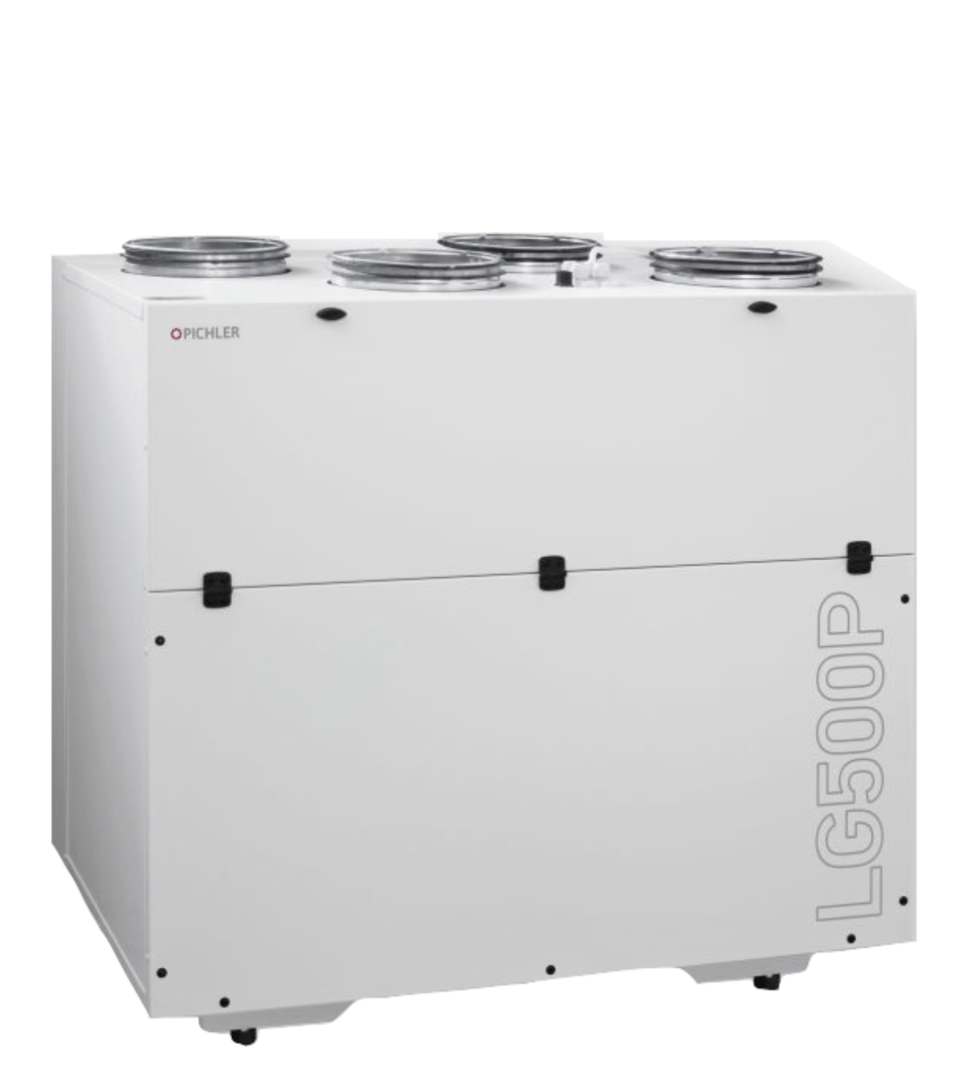 Recuperative ventilation unit
Productivity up to 500 m3 / h
Efficiency - up to 91%
Wall or floor mounting
Сharacteristics:
The compact installation of the LG 500-P VENTECH ventilation system, which is certified according to the requirements of passive construction, consists of a heat-insulated housing made of galvanized sheet steel, which prevents heat transfer to the environment, RAL 9010 external powder coating and a highly efficient plate heat recovery system. secondary raw materials (polystyrene) with an efficiency of up to 95%.
The system is equipped with a summer bypass line with automatic bypass gate, energy-saving DC radial fans with the latest EC motors, quality class F7 filters for supply air and G4 for exhaust air, as well as an extension for connecting a CO2 sensor for forced ventilation.The system is completed with the integrated electronic control system with the KOMFORT-G remote control. Additional options are available, including volume flow control, system pressure control and an optimized fan model for more efficient use.
Installation can be performed both on the wall and on the floor.
The compact air ventilation unit LG 500-P VENTECH is used for mechanical supply and exhaust ventilation of large residential buildings, as a central ventilation system for 5 rooms, schools, hospitals, offices and other buildings. The systems are commonly used in residential construction for buildings ranging from 150 m2 to 400 m2, which are designed in accordance with the requirements of passive or low-energy buildings, which must be equipped with a supply and exhaust ventilation system to ensure sanitary requirements up to 550 m3 / h.
The system can be equipped with additional functions as an option: pressure sensor for the function of volume flow control; on-demand ventilation mode when connecting a CO2 sensor and a humidity sensor.
LG 500 lineup:
LG 500 without built-in electric preheater;
LG 500 with built-in electric preheater;
LG 500 with enthalpy recuperator.