Feel the flame No. 1
Feel the flame No. 1
Information
Gallery
Download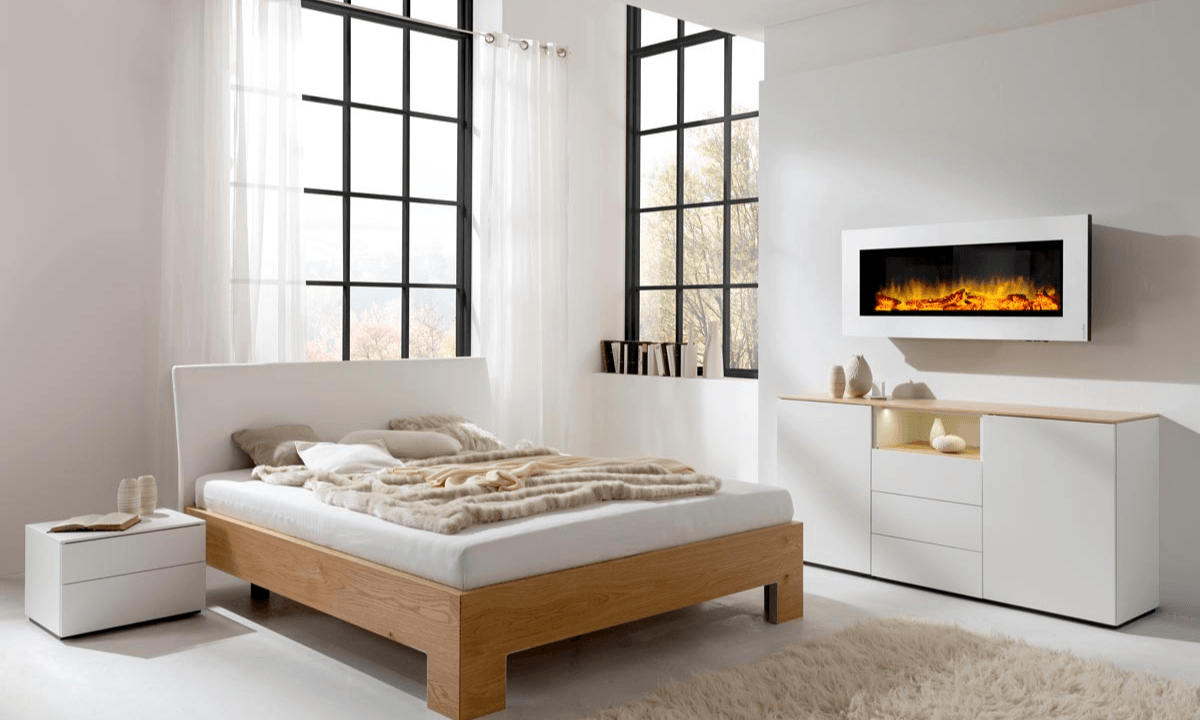 Wall and built-in mounting
Different decor colors
Ceramic flame base
Energy efficient LED technology
Ready to connect
Power consumption 20 W in flame mode
Variable electric heating power 1 or 2 kW
Built-in thermostat and sleep timer
Low noise
Includes remote control
Wodtke electric fireplaces are suitable for anyone who wants a cozy atmosphere, typical of wood and pellet fireplaces, but can not or does not want to install it - for example, due to limited opportunities in rented apartments or apartment buildings. Wodtke electric fireplaces will also fit well in public areas such as hotels or bars:
No emissions
No chimney required
Ready to connect, just plug in
Cozy atmosphere even in summer
No chimney? No problem! Cozy atmosphere and cozy warmth for each room. Areas of application are almost unlimited, whether in the living area, in the bedroom or in the bathroom, bar or restaurant: a simple 220V socket is enough for installation. The electric fireplace can be installed in a few minutes and then conveniently operated with the remote control. Thanks to energy-efficient LED technology, energy consumption is very low. In "flame" mode, without thermal heating, the power consumption is about 20 watts. Thanks to the integrated electric heating, the electric fireplace from wodtke will also provide you with pleasant heat. Especially in houses that are equipped with underfloor heating, which has a significant inertia and therefore does not allow you to quickly raise the temperature in the room, the electric fireplace is ideal as additional heating. Quality materials, precision manufacturing and energy-efficient LED technology create a design object for the highest living requirements. Design is the main element of the wodtke brand.