Shut-off valves for water supply
Shut-off valves for water supply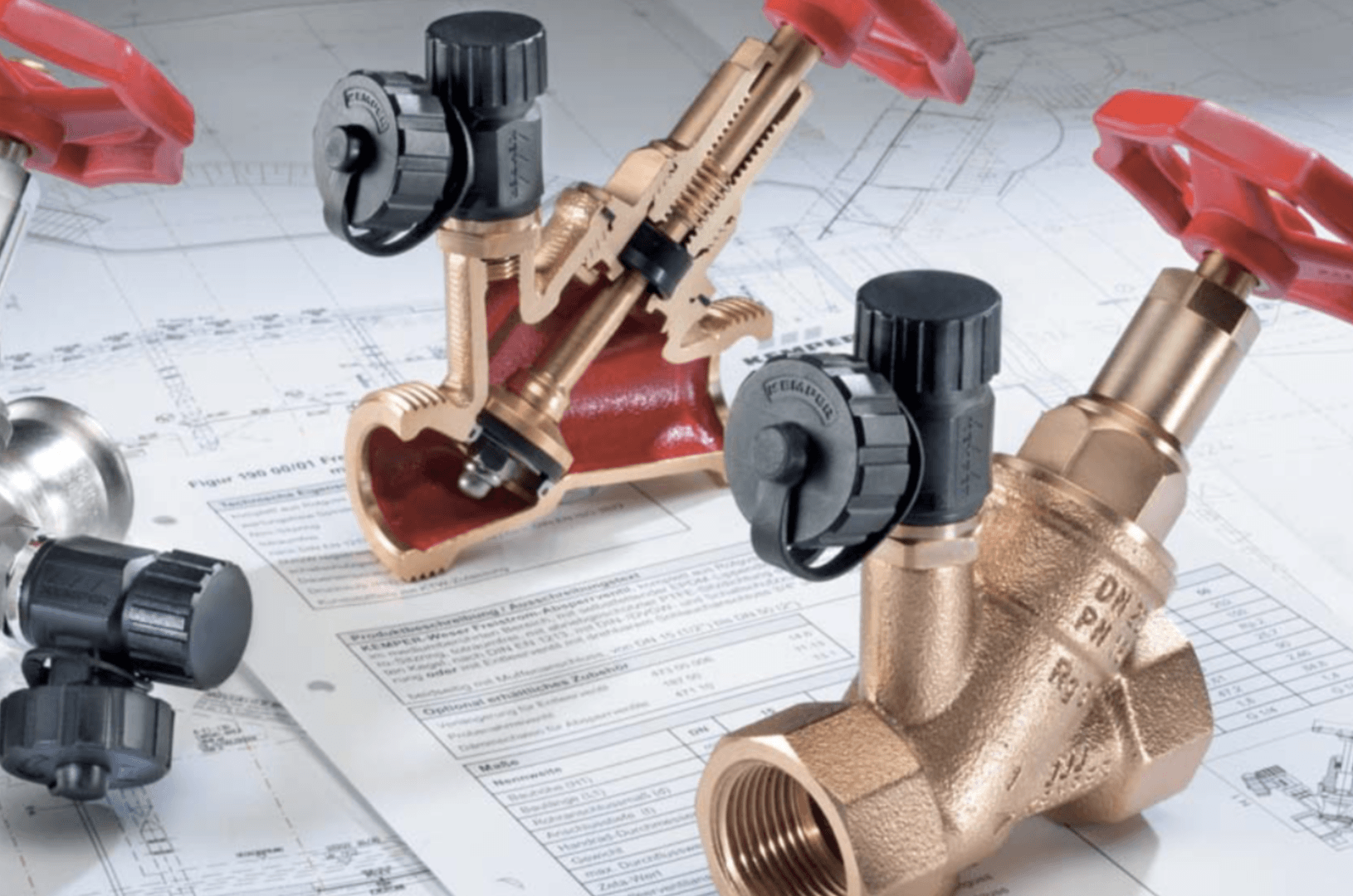 Kemper shut-off valves for water supply systems meet the highest standards of hyena and all necessary standards - DIN / DVGW, SVGW, ÖVGW, KIWA, KTW and noise protection.
Kemper offers shut-off valves in two versions - red brass (one of the types of bronze) and stainless steel. These materials fully meet the requirements for drinking water and can be used without restrictions in water supply systems.Bronze fittings are particularly corrosion resistant and have a minimum content of lead (Pb) and nickel (Ni) and meet the latest requirements of the Drinking Water Directive. Bronze, unlike classic brass, is not subject to zinc leaching (Dezincification Resistance) and is especially resistant to corrosion. Unlike standard ball valves with fluoroplastic seals, Kemper uses EPDM seals, which ensures high hygienic safety.
The Kemper range includes a wide selection of shut-off valves, with a diameter from DN 15 to DN 80.

Advantages of Kemper shut-off valves
Hygienic valve design does not contain "dead zones" and prevents the growth of bacteria
No water hammer when opening and closing valves
Continuous operational safety, thanks to the EPDM spindle seal, which can be replaced under full system pressure
Easy to operate, thanks to self-lubricating sealing spindle and threaded drive separated from the water environment
Corrosion-resistant bronze recommended by the Federal Environmental Protection Agency
Corrosion-resistant stainless steel valve seat
Resistant to pressure and temperature thanks to a seal made of special EPDM
Low pressure loss, thanks to optimized design
Wide range of female or male threaded connections or integrated press fittings for various piping systems