Balancing fittings for water supply
Balancing fittings for water supply
Information
Gallery
Download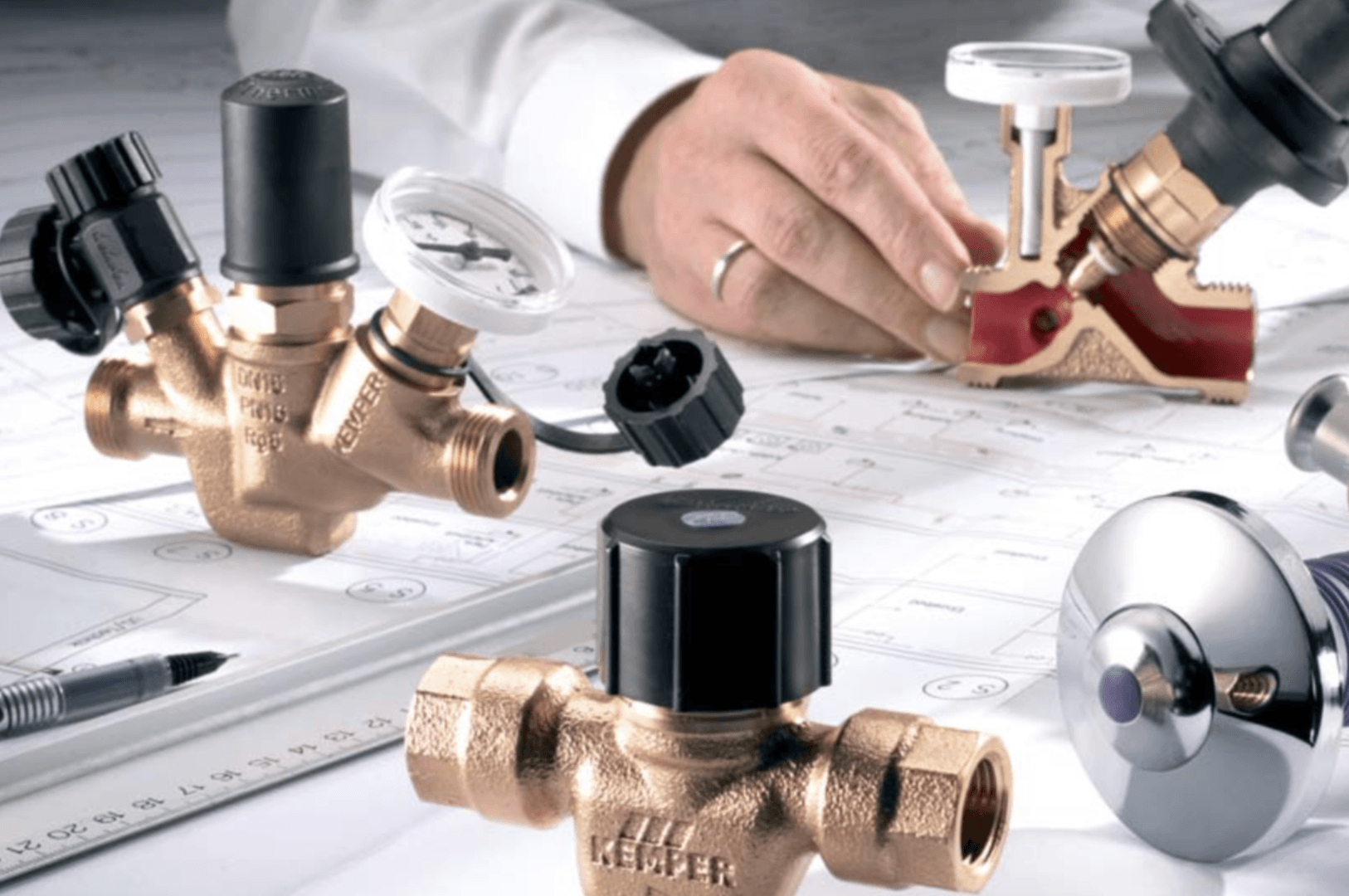 To prevent the spread of legionella in water supply installations, compliance with the temperature regime of water in pipelines is crucial.
The temperature in the entire hot water network must not fall below 55 ° C. Since hot water can cool down during periods of no water collection, it is necessary to maintain its constant temperature by circulating it in the hot water supply pipelines.
Hydraulic balancing of the circulation system is a prerequisite for the proper functioning of the hot water supply system.
A properly planned circulation system ensures that the hot water temperature never drops below 55 ° C at any point in the system.
The use of automatic control valves greatly facilitates the balancing of the circulation circuits of the hot water supply system!
Kemper offers several types of balancing valves for different types and sizes of water supply systems:
MULTI-THERM: combines several functions in one case: thermal control of the exact flow rate, shutdown, drain and temperature control. MULTI-THERM not only operates in the operating temperature range of 50 - 65 ° C, but also automatically supports thermal disinfection at temperatures> 70 ° C.
ETA-THERM: automatic control valve for hydraulic balancing of low-volume circulating lines.
KEMPER MULTI-FIX-PLUS: Balancing circulating static valves allow manual adjustment of precise volumetric flows based on valve-set control values.

Advantages of Kemper balancing valves
Automatic switching of the control range to thermal disinfection
Corrosion-resistant bronze, alternatively made of stainless steel
No "dead spots"
DIN / DVGW compliance and KTW certification for plastic parts in contact with water
Preset for concealed mounting valves