BI2 AIR INVERTER ULTRASLIM
BI2 AIR INVERTER ULTRASLIM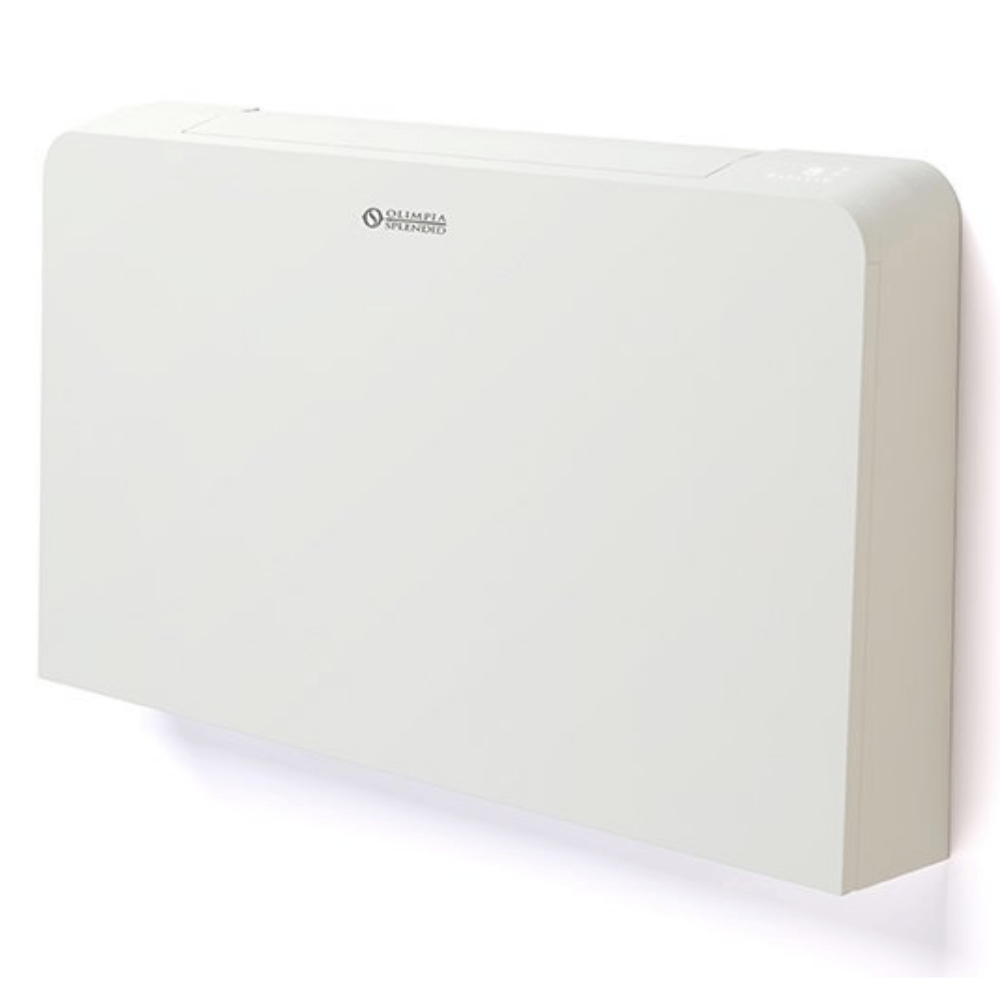 Models SLR (з Radiant Technology®) and SL.
Heating, cooling, drying, filtration.
Extraordinary and ultra-thin design, only 12.9 cm thick.
Heating capacity (at 50 °C): 1,05/2,31/3,12/4,10/4,67 kW.
Cooling capacity (at 7/12 °C): 0,82/1,74/2,54/3,29/3,78 kW.
Mounting: on the floor or wall.
For the SL model - the possibility of mounting on the ceiling.
Sound pressure: 34-38DB.
Equipped with removable filters.
Model TR (Touch Remote) - touch control on the fan coil housing.
Remote control included.
Possibility of connection via Modbus RS485 to SIOS CONTROL.

FUNCTIONAL DESIGN
Sophisticated design and removable front body and side panels simplify the installation and maintenance of Bi2 Air fan coils.

RADIANT TECHNOLOGY®
Patented technology from Olimpia Splendid for better acoustic and heating comfort, with maximum energy savings.

MULTISYSTEM MANAGEMENT
Built-in multisystem electronics, designed for touch control on the fan coil or for universal combination with remote controls and home automation systems.