Pipelines and installations use water, can pose a risk of accident and flooding. A leak can destroy high-value equipment or furniture, such as warehouses, offices or homes. Such accidents can cause significant damage to the owner of the building. Solution for the problem - this is protection thanks to the Kemper security system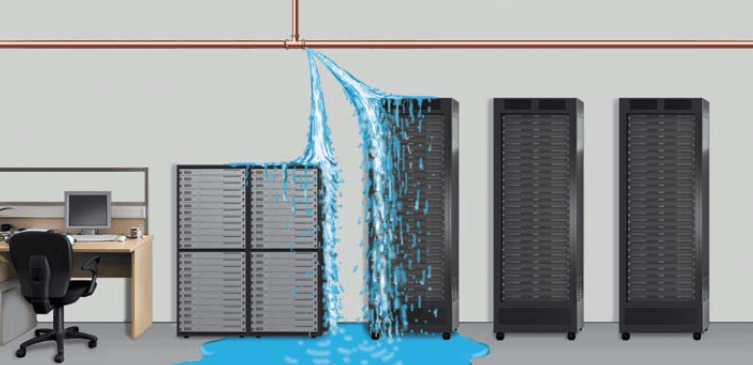 Components of the system
Leakage protection controller, full shut-off valve and water sensor.

The sensors detect water leaks, followed by a pulse to the controller of the leakage protection system. Then there is a safe shutdown of the problem area of the water supply, by closing the shut-off valve.
You can also program the interval opening / closing of the shut-off timers. So when you are away from home the corresponding water line is disconnected.
Areas of application
IT companies
Three KHS-VAV shut-off valves are connected in parallel to the controller of the leakage protection system. Water sensors are installed in the area of the server floor.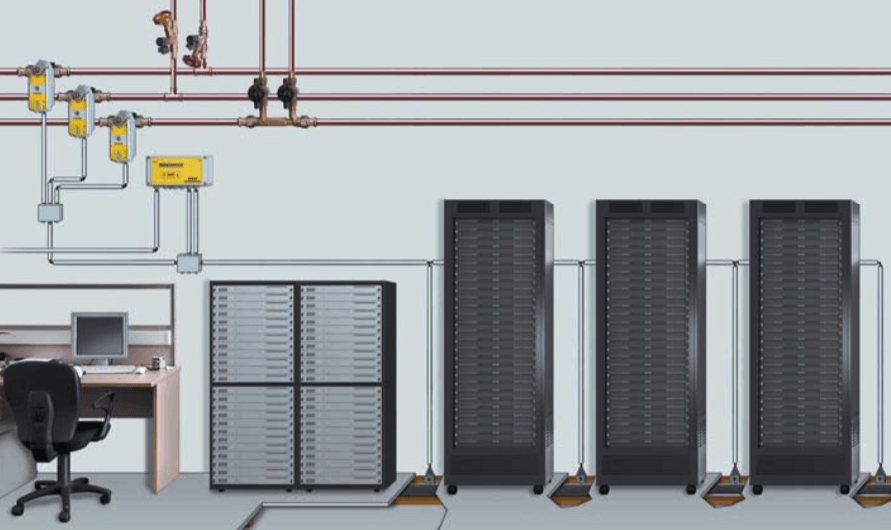 This way, leaks can be detected immediately and database computers can be prevented, as the three KHS-VAV shut-off valves shut off both the cold and hot water lines and the recirculation line at the same time.
Archives and document repositories
Thanks to two leak detection lines, one controller can monitor several rooms. In addition, time programming provides a total system lockout during non-business hours.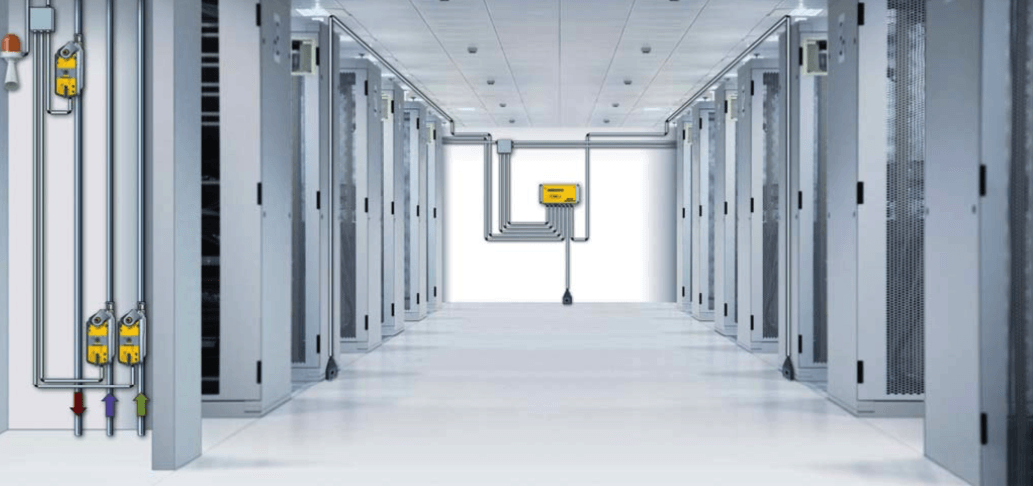 Roof heating stations
With the help of accurate leak detection in the heating station on the roof, the cold water supply line (1) is closed. This occurs both in the case of leaks in the water supply system and in the case of leaks on the heating side.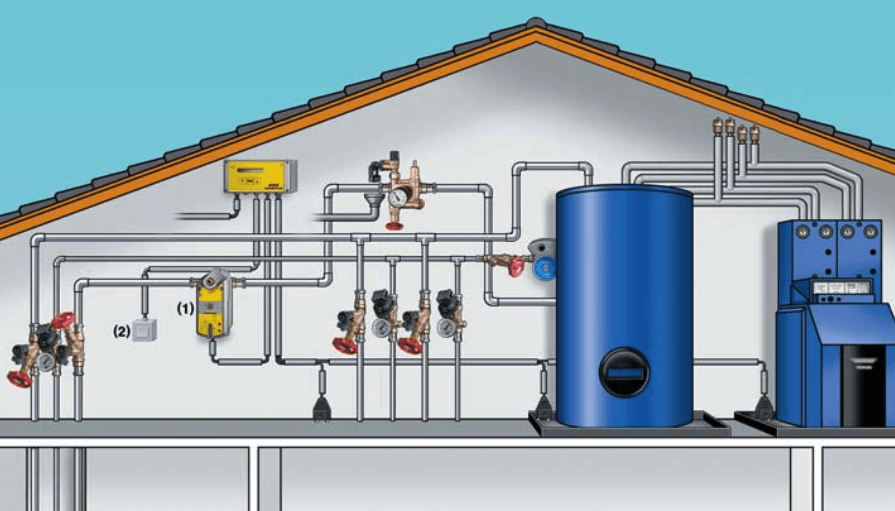 This prevents damage to the building, furniture and other equipment. In large buildings, the error message can be sent directly to the building management system (BMS). The external button (2) allows to use the shut-off valve of the anti-flooding system for shutdown during maintenance of the heating station.
Public laundries and dry cleaners, hotel and restaurant laundries
After closing, the washing pipes of the water supply of washing machines are automatically closed. This guarantees safety and protection against flooding during non-working hours. This system will avoid damage to property and large losses for the repair or reconstruction of the premises.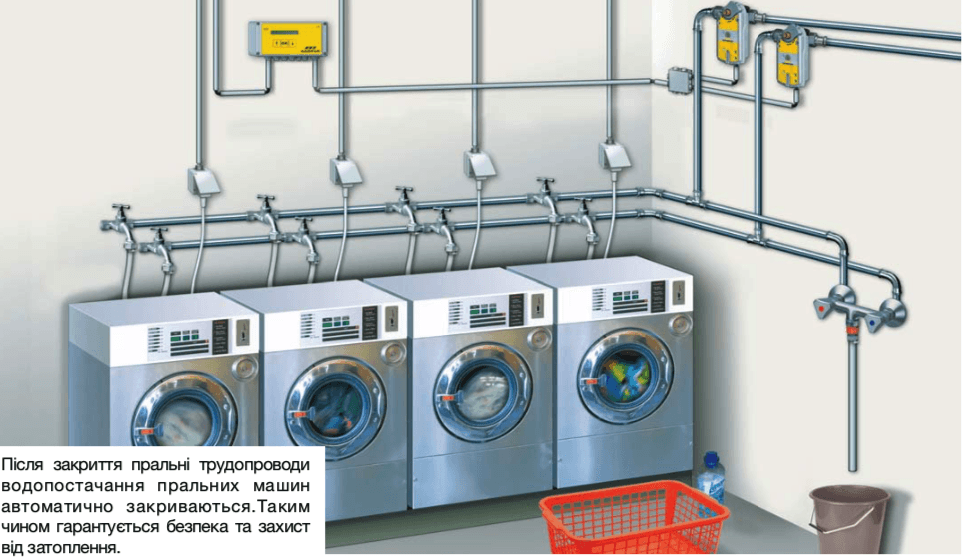 Importantly! In houses that are used only seasonally, it is necessary to maintain regular circulation in the water supply system. This can be achieved with the KEMPER leak protection system. Tap water hygiene is maintained through controlled water exchange. In addition, regular water exchange prevents the development of microbiological corrosion (MIC), which is the cause of damage in copper piping systems.