AWK EVI
AWK EVI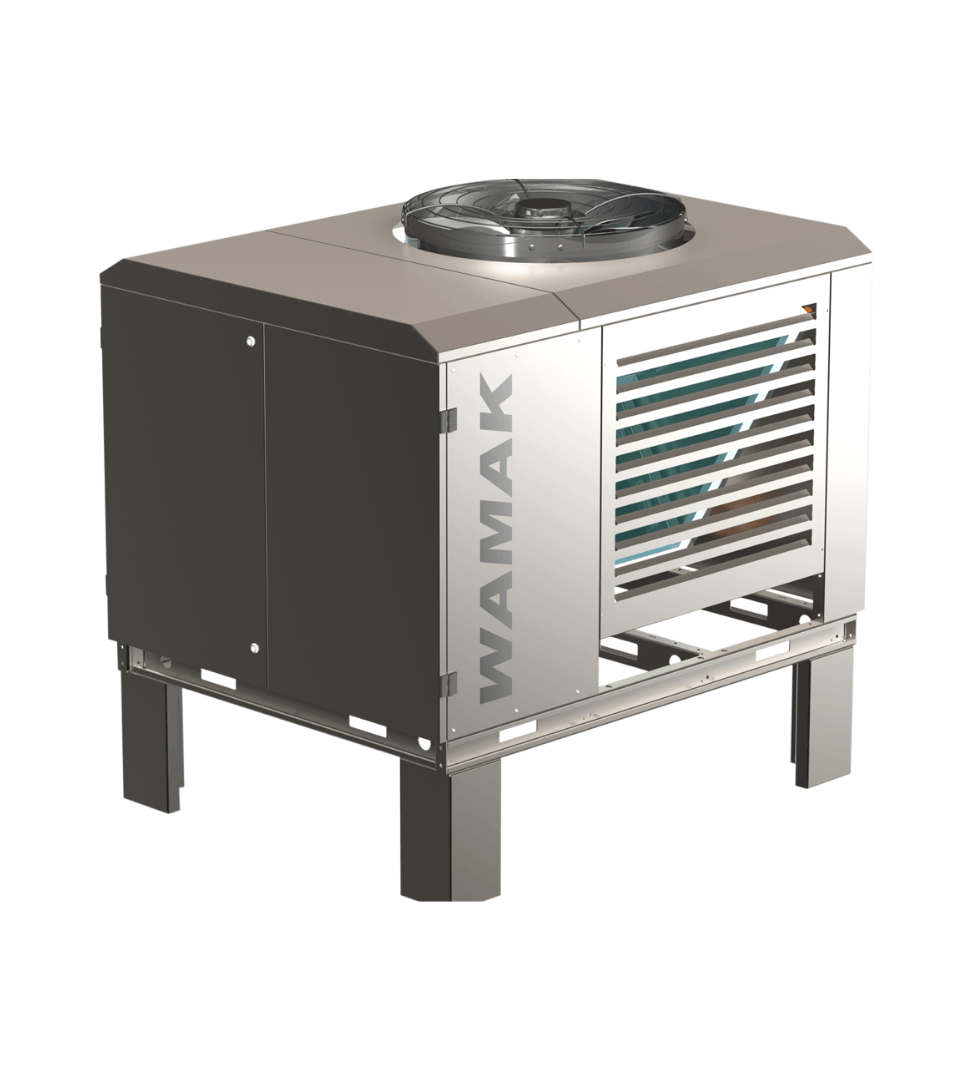 Monobloc type heat pump
Split system
Maximum coolant supply temperature 65ºC
Power: 36-42 kW
Quality components
The use of high-quality components guarantees long-term uninterrupted operation of the heat pump. The compressor is located on a stable structure with a double frame and vibration dampers. V-shaped heat exchanger of the outdoor unit from Al-Cu with a waterproof covering. The body and frame are made of stainless steel.
High performance
High efficiency and efficiency are confirmed by certificates of the European Association of Heat Pumps. Reversible defrost, optimized via APS system with supercooling of liquid refrigerant.
Low noise
The quiet, low-speed fan EC Ziehl-Abegg with bionic blades guarantees virtually silent operation of the outdoor unit. Noise insulation is optimized for street use.
Characteristics:
EC fan with speed control - quiet operation
Electronic expansion valve
Enlarged air heat exchanger with APS system
Speed-modulated heating circulation pump
Built-in flow meter (heating system)
Active Cooling Mode
Siemens RVS21 controller
Minimum operating outdoor temperature: -22ºC
Built-in energy management
Remote Internet access (optional)